Pterodactyl and Velociraptor Add-on 1.15/1.14+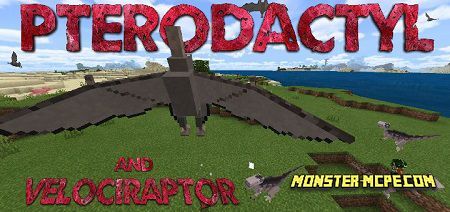 We present to you a new funny
addon
that adds new creepy creatures to your Minecraft world: Velociraptor and Pterodactyl! You may have already heard of these dinosaurs, or you may even have seen in famous films about these creatures such as Jurassic Park. These are hostile creatures who will try their best to find you, catch you and eat you. These creatures inhabit the Plains biome. Therefore, your journey through the Plains will never be boring again. Let's take a closer look at these dinosaurs.
The first dinosaur is called
Velociraptor
. They cannot cause you much damage, but we pay attention to the fact that they are fast and most often move in groups. As soon as they see you, you better run. They can easily find a player, so be careful and do not forget to look around.
In some cases, don't be surprised if you suddenly see an archer sitting on top of a Velociraptor dinosaur. This is an addition from the creator of the addon that would not be boring. Yes, a little weird decision, but very funny!
The second dinosaur is called
Pterodactyl
. This dinosaur can fly and lives not only in the Plains biome but also in the Roofed Forest biome! These creatures hunt between day and night. In other words, when dawn or dusk comes, you better be careful. These dinosaurs will also try to find a player and eat.
Please note that these two dinosaurs are hostile to each other and will also attack each other when they meet.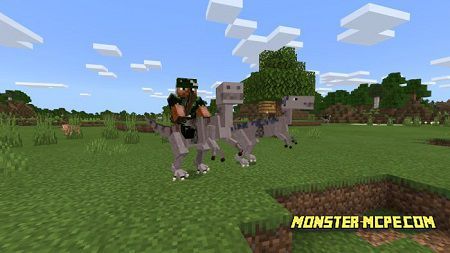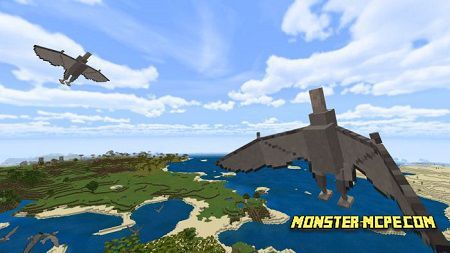 Pterodactyl and Velociraptor Add-on 1.15/1.14+