SkyBlock Map by TwoT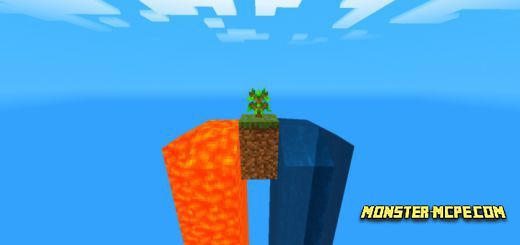 Do you like to play on Skyblock Maps? If so, then this
map
is what you need. Many maps are very similar to each other in their simplicity, but would you like something more difficult? We present you a
Skyblock
with 4 different biomes and limited resources. Find secrets and make your survival experience even better.
What do you have to do?
1. Create raids;
2. Find a way how to get to the bottom of the skyblock world;
3. Build a building that will be your home;
4. Build a village and farm for the villagers;
5. Create a bucket;
Hint: Kill as many Zombies as possible, with a small probability you can get a drop as iron.
6. Defeat Ender Dragon in battle.