Find The Button Classic (Minigame) map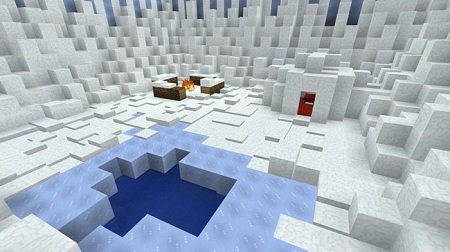 Find The Button is a popular game format for Minecraft PE, which has already received its recognition among many players. Maps in this style appeared long ago, but players continue to create interesting levels and locations. In this map there are several parts, there are more than five of them, and the total process of passage will take you on average about half an hour of playing time.
You can choose how it will be more interesting to play, call friends and solve puzzles collectively, or you can find objects on levels yourself.
Map Find The Button Classic is simple enough and fascinating. Your goal will be to find the item and activate it to proceed to the next test. In other words, explore the location where your character appeared in Minecraft Pocket Edition, find the button, click on it, and then the game takes you to a new level. They are here enough to have fun half an hour in your favorite gaming application!
Find The Button Classic (Minigame) map