Spider-Man Parkour Map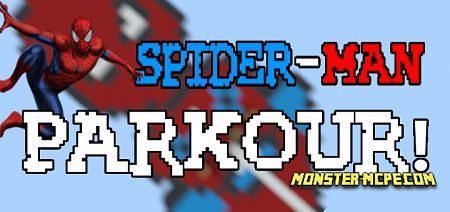 Do you like parkour? We are sure that many of the players are fans of parkour maps. We present to you a new parkour
map
called
Spider-Man Parkour
. From the name of the game, you can understand that this will not be a simple game since here the player will need to overcome obstacles like Spider-Man using his spider abilities. The player has the ability to use his new abilities in order to overcome all obstacles, for example, the ability to climb walls, improved jumps that allow the player to jump higher, create bridges from the web and much more.
All that the player will need is a few special items of Spider-Man and his own strengths and abilities to overcome all the obstacles that will meet in your way. The average time that you may need to complete the map is about 15 minutes, it all depends on your abilities and skills.
Features:
The player is able to use Web-Slinger to activate certain buttons that are at a distance;

Climb the walls;

Improved jumps;

Ability to create bridges from the web.