SkyMobs (Survival) (CTM)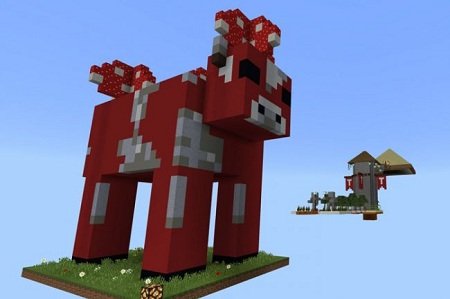 You have to collect your own monument on the SkyMobs map for Minecraft PE. Blocks for the monument, which are only nine pieces, can be found on 9 different islands in the air. And this will be a very difficult task, because everything is complicated not only by the fact that you are in the air, but also by a host of hostile mobs of MCPE. After that you need to find your monument to complete the game. And if it seems to you that it is easy, then it is advisable to try it!
How to play?
The task is very simple: you just need to try to find all the blocks. The approach to the blocks can be traced, thanks to the torch from the redstone. And above the flights you need to work - you need to build a generator of cobblestones.
Map rules
The main thing is to survive
Completion of the monument
Enjoy
Do not destroy the monument in any way
Do not try to fly at all - only emptiness