SG Hide & Seek XMas (Minigame)
This
hide and seek
mini-game is truly well-made, and note, it is not just a usual
map
, here the player can find some special and exciting features, which makes this mini-game better than others. This game has a special statistic, it's working during the round pass and it is show statistics in real time. During the existence period of the game (two years) it was updated twice. Also, this map was designed in Christmas theme and there is no time limit, which is means that you can play here as much as you want.
Description of the gaming process
Here is the list and description of each gaming role:
1. Seeker: In case if from the beginning of the game player were chosen as a seeker he will wait in the lobby for 40 sec., it is necessary in order for hider, who will try to hide. After this time will end, the player will start to seek the hider. After you hit him, it will get to your side of seekers.
2. Hider: From the beginning, you can buy some taunts. This item, you may find in the shop and when you will use it, it will drop down and make around you some specific sound which increases your speed for ten seconds. When the player will be located in the arena, his time to hide will begin, and he should try to find a better place to hide.
3. The end of the game: One round is taken 4,5 minutes. In case if all the hiders will be dead, the seekers will win, and as for hiders, they can win in case if the time will end and seekers didn't find them on the map.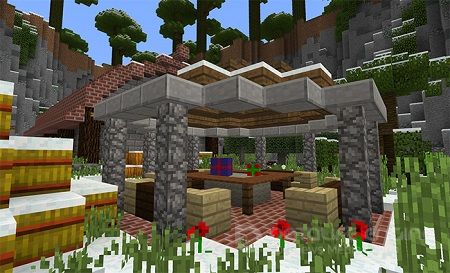 SG Hide & Seek XMas (Minigame)