AmplifiedInsanity Map (Custom Terrain)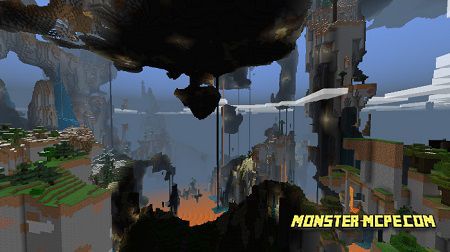 This
world
previously, was intended only for PC version, also, for now it is available for pocket devices. Map was little modified, for example some of the biomes, there you can find some new mobs. Recommended to play here in hard level, in order player to be able to show his skills in survive without any types of cheats.
Description:
In the desert you may find a chest (located closely to -0). There, inside, you may find spawn eggs, you can use it any time when you will go across the spawn place of mobs. Also, note, do not put eggs in your chest till you have another one for use.
Recommended do not to go into the nether (was not modified), as your PC can make wrong conversion of something.
In order to add something new into game, some stones was replaced on new one, such as granite, adesite and diorite, all of them was replaced on packed ice, glowstone and nether quartz. Also, you may see there ocean of lava, one of the most beautiful place.
AmplifiedInsanity Map (Custom Terrain)