The Smurfs' Village (Creation)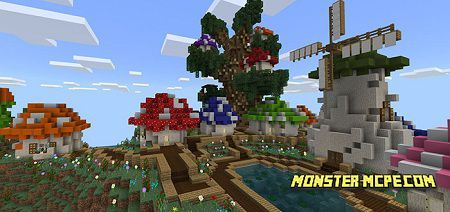 Well known
village of Smurfs
is now in MCPE world. This
map
consist of interesting and magic places, such as house in shape of mushrooms, smurf hotel, smurf windmill etc. On this map all things are very detailed. In center of village you may see a huge tree, on this tree you may see among houses, a beautiful garden.
Discover smurf forest and go to the village.
Garden with very big apple trees can show you the difference in size of smurfs. In center of this garden you may see a little lake, it is sugar lake which is consisted of sugar of all fallen apples.
Do not forget about the dangerous enemy of each smurf is Gargamel ! There is his scare forest is dark, why ? — Because previously this evil man have test new potion, which is kill all live in this area. Also, there is a black smurf house there, it was turned black after potion was used.
Map consists of:
treestump mine

village

forest with flowers

garden with apple trees

village tree

kings castle

evil Gargamels forest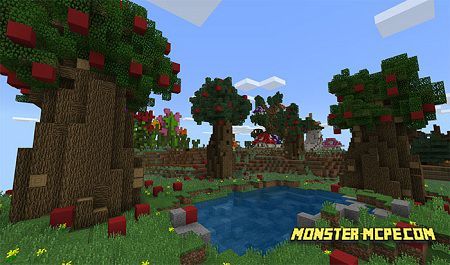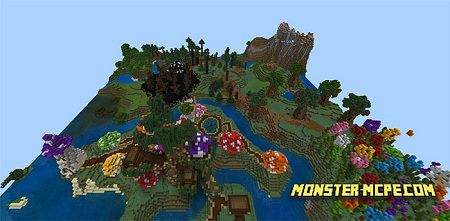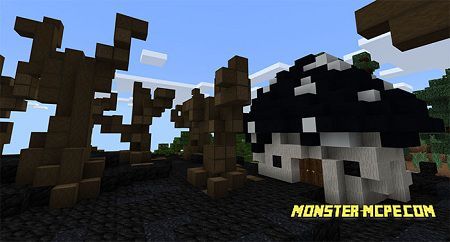 The Smurfs' Village (Creation)