Metro 3.0 (Creation)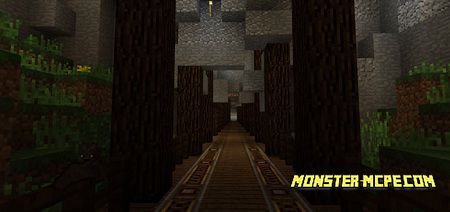 Have you ever been in Prague metro ? Here you have a great opportunity to visit it. In this
map
you may see 8 underground subway stations, as in Prague. A lot of addition items such as signs with arrows, elevators, depot etc. Everything is working automatically and without any interruptions, in order to make this map and game in general, very interesting and adorable gaming process.
Here is one more pleasant bonus, it is sounds, which was added for more realistic feeling in subway. With help of some commands and redstone, almost everything in this map is automates.
You can visit some of available stations without any issues. With the help of special textures for some items, you can see marked places, for example entrance door (marked with green).
In subway, you will see 2 rail ways, with different directions. In order to spawn minecart, you should press the button, wait about five or ten seconds and it will arrive to you automatically.
These map was created to make your trip more exciting and unforgettable. As you see this rail ways are underground, but nature in game are still pleases.