Annabelle Map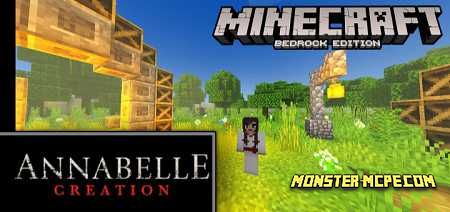 Do you like different mystical adventures? If yes, then you will definitely like the new map. This
map
is called
Annabelle
. Do you know this name? If not, then it will be even more interesting for you, if yes, then you may have guessed what we are going to tell you.
On the new map, players will have to go through new challenges that paranormal forces have prepared for you. The story of the Annabelle doll begins with the fact that a woman once gave this corn to you, after which your life completely changes. Since you do not live alone but with a roommate, paranormal activities begin to occur in your home. Strange things are happening around you, you have terrible nightmares, scary monsters appear at night, and much more that scares you. You have to get rid of this curse, save your life, and end the curse of Annabel.
In the game, you have to find three keys, each of which allows the players to move further closer and closer to the doll.
All players will have primary quests that you will need to complete, but you will also see additional quests that you can complete thereby earning experience.
As mentioned earlier, players will have to fight different monsters, complete various quests to complete the story, and come face to face with Annabelle.
Below you can see screenshots of some places on the map: