Bendy Game Horror (Adventure) map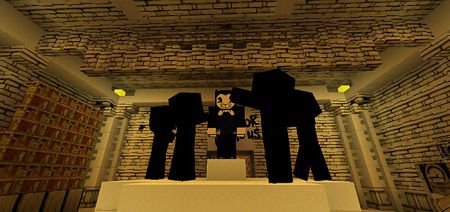 We represent you the third release from the series of Bendy Game! If you like terrible adventures and an unusual twist of the plot, then this map is great for you. This is another exciting horror adventure that will make you take a fresh look at the gameplay in Minecraft Pocket Edition!
There is a fascinating plot where your character must save his little friend from kidnapping. Do not expect that everything will be too easy, because there are a number of reasons.
The game is fascinating, but step by step you will face new challenges, battles with bosses and other difficult obstacles. Throughout your adventure, the storyline will unfold.
The plot tells about what to do and how to effectively behave on the map. Read everything that is written on the plates, so that the passage was understandable and interesting. Have a good game!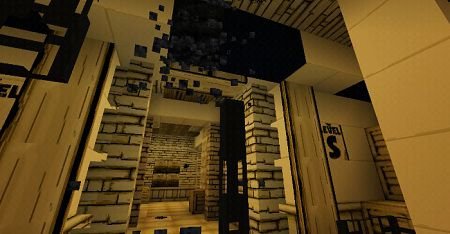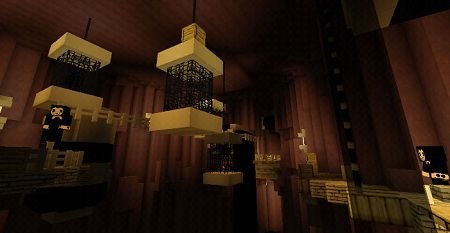 Bendy Game Horror (Adventure) map