Better Skyblock Map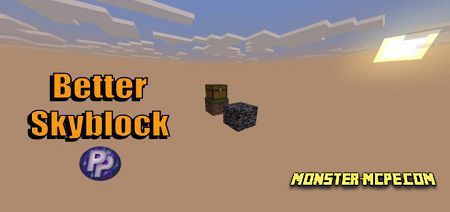 The new
Skyblock Map
is a new experience and new challenges. This
map
deserves an honorable right to be called one of the most difficult in the world of Minecraft! This is a very useful experience for all types of players, both experienced and not experienced enough. Spawn Island has limited resources, with only bedrock and grass blocks and just one chest. The new add-on allows players to develop survival skills well thanks to the new features that will be provided in the game. Each player can learn how to craft everything he needs to survive, from simple materials to the most difficult ones.
This game is available for playing not only in single-player mode but also in multiplayer.
All players starting their survival have a limited amount of necessary resources such as two cooked beef, one seedling, and four signs. Note: players have the opportunity to craft bone meal using signs!
In addition to simple survival, players also have the opportunity to complete additional quests. In general, 25 quests will be available in the new map of Skyblock, 20 of which are basic and 5 are bonus ones. Players can receive rewards for each completed quest!
In order to make the player a little easier to pass all further challenges, he can use special training rooms. This will help the player better understand how everything works in the new add-on.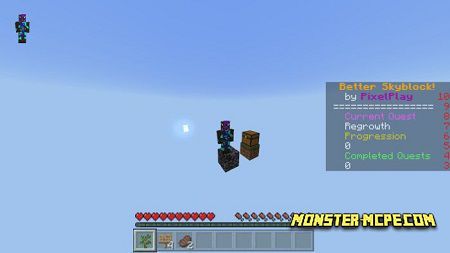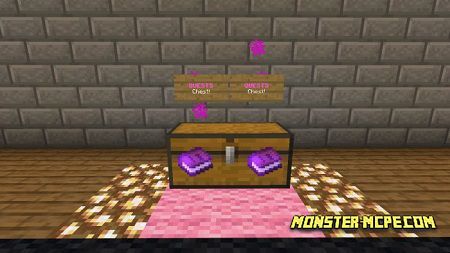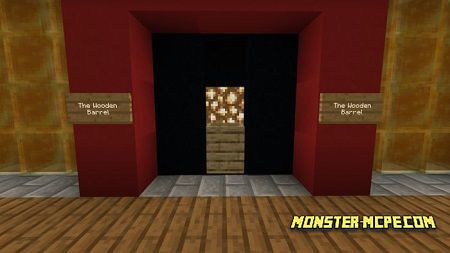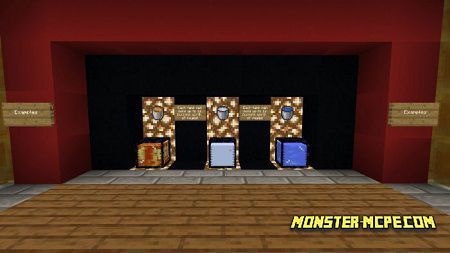 Changes in the new version
Compatible with 1.19
Added recipes
Bug fixes
Fixed Lucky Cookies