Minecraft PE 1.1.0.9 for Android
In the meantime, we are all waiting for a
new update
, we present you the
Minecraft Pocket Edition 1.1.0.9
update. This version brings to the world of Minecraft a large number of blocks, mobs and much more. This version is available for all users of Android devices.
What is interesting about Minecraft PE 1.1.0.9?
This is the version that will be most liked by players who like to build something since a large number of new blocks have been added to the game.
Also, a new dungeon has been added to the Minecraft world for those who like battles and new locations in Twilight Forest.
Each player will find something new and interesting for themselves in the new Minecraft PE 1.1.0.9 update.
Mobs!
Mobs like Llamas have become very popular due to the fact that they could carry items and various things of the players. It depends on the characteristics of the llama. The game automatically determines certain features for the llamas.
Players can meet these mobs both in the Savannah and in the mountains. Most often, these mobs live in herds in pairs and more. Their appearance depends on the biome; therefore, they can look differently. In the Savannah, they are most often brown, and in the mountains white.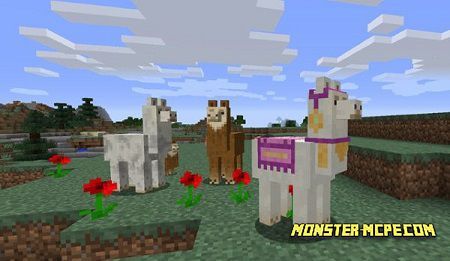 Vindicator and Evoker inhabit Woodland Mansion, the new Dungeon game. By killing these two mobs, the player can get Totem of Undying. But before you kill them, you need to kill their boss, we draw your attention to the fact that it will not be easy. All these mobs are well armed and ready to fight at any second.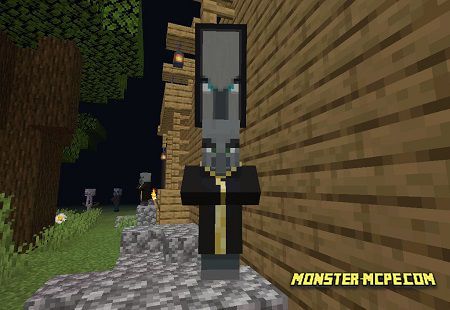 Other changes in Minecraft PE 1.1.0.9
A large number of items have changed their technical name. This is especially important for those players who create mods, for others it is not so important, for example, changing the name from minecartchest to chest_minecart. As you can see, this is really important, because an incorrectly entered name in the structure of the mod can completely negatively affect the gameplay in the Minecraft world.
The names of some languages, such as Czech and Norwegian, have been changed.
Also, previously known Stained Terracotta now has the name Terracotta. Using this material you can create a Glazed Terracotta (new block of the game).
From now on, the duration of the action of the spider venom will depend on certain settings of the game.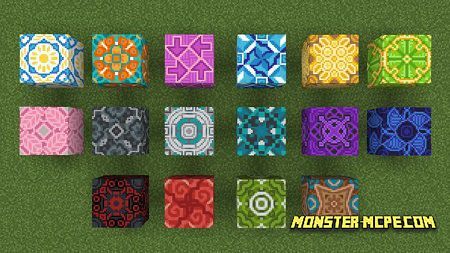 Minecraft PE 1.1.0.9 for Android