Minecraft PE 1.1.0.4 for Android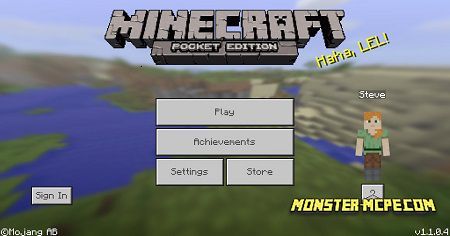 In the meantime, we are all waiting for the
next update
, which brings us closer to the Nether Update, we present you the
Minecraft Pocket Edition 1.1.0.4
update! This update is available to all users of Android devices. This update has its positive aspects, as thanks to the new update, new blocks, dungeons, and mobs will be added to the game. Let's take a closer look.
What are the features of Minecraft PE 1.1.0.4 update?
At the time of the release of this version, the developers of the Mojang studio presented us with a version of Minecraft PE 1.1.0.4 with all its new features that all players in the Minecraft world really liked.
Firstly, in the new update, not only the generation was updated, but also a game guide book, to which one more new creatures were added.
One of the largest Woodland Mansion structures has been added to the Dark Forest biome. In the new Minecraft 1.1.0.4 update, this place was full of treasures as well as hostile mobs.
A large number of dangerous mobs make this place truly dangerous.
Players who prefer to play hardcore or go all the way again to find this place should be extremely careful in this place.
You will see this structure from afar, but do not forget that the inhabitants of this mansion will not be glad to see you.
In Woodland Mansion, you can meet such a hostile mob like Vindicator. Very aggressive and dangerous mobs. These mobs carry an ax with them, and also know how to run. We note that only a few mobs can sprint in the Minecraft world.
The second hostile mob you can meet at Woodland Mansion is Evoker. This mob is slower but slightly stronger than the previous one. His main ability is magic. Also, they have the ability to summon hostile mobs like Vex and Fangs.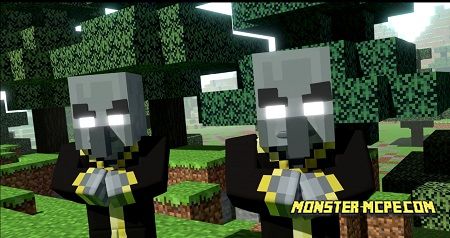 These are the mobs that will greatly interfere with the player to go through this structure.
In addition to the dungeon, new blocks have been added to Minecraft Pocket Edition 1.1.0.4, such as Concrete Powder, Concrete, Glazed Terracotta, Shulker Box and Packed Ice.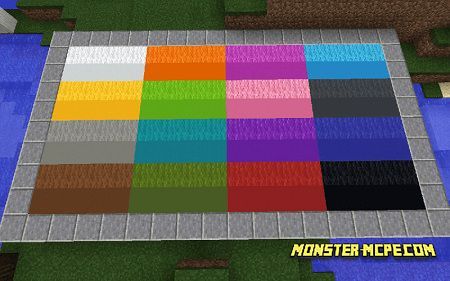 Packed Ice is a block that a player can only get in some biomes.
The player can craft the Concrete Powder and Concrete blocks without any problems in any available place. All you need for this is gravel, water, and sand.
A block like Terracotta has a very interesting and colorful texture.
Players can use the Shulker Box as a backpack. All items, materials or anything else that the player puts inside after the destruction of the block will not drop.
These are very useful blocks given the fact that new mobs have been added to the game, one of which is Lama. This is a neutral mob that players can use to transport their items.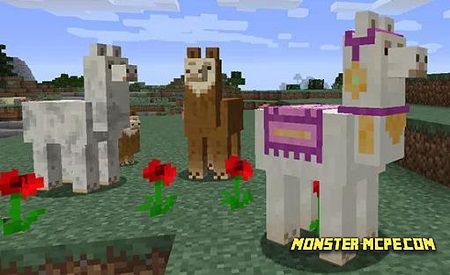 Minecraft PE 1.1.0.4 for Android