Download Minecraft PE 1.2.13 apk free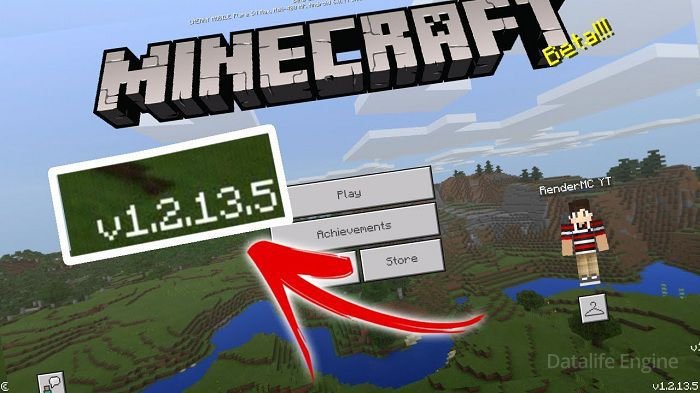 Hi, guys! Here's a new version of
Minecraft Pocket Edition 1.2.13
for Android, W10 and X-Box One. Developers have done a lot of work on fixing bugs. It's worth noting more than 127 errors that era already corrected! New beta update includes also a few novelties, so let's check it out! We'll describe the most important in this article bellow!
What's new in Minecraft PE 1.2.13 Update?
At first we would like to tell about new search feature in Minecraft Store.
Palletized chunks, it means that number of existing block in the game world becomes practically infinite. So, the main correction contains in lack of ID's. In other words Minecraft PE will crush very seldom and the memory of your devise will not overload.
In the game settings players can turn on the function of fighting their friends in PvP mode.
When you use a controller acceleration is corrected.
Window changing becomes more smoothly in game menu. You might turn it off in Minecraft PE 1.2.13 settings.
Fixed bugs:
• A lot of crushes are fixed in update (when you leave The End dimension, attack someone with weapons, navigation in game store)
• Fixed bugs with using redstone blocks and mechanisms
• And mush more!
Main changes:
• Created new achievement called «Teleport me»
• A bonus chest
• Now players can't turn on the map on start in world patterns
• When you play in Creative mode, the 2nd player will not die on separated display
• Mobs
• Iron golems don't attack their creators
• Zombies and skeletons burns when the sun shines, even if rain falls
• Ocelots spawn frequency changed
• Zombie-villagers emit animated particles after you heal them
• Spiders are more dangerous
• Villagers that did not give experience after trading are already fixed
• Ghasts spawn frequency changed in the Nether world
• And much more!
Gameplay:
• Player's icons on map are not shown as cursors
• Fixed bug with items update for trading with villagers
• Trees grown from malted bones will not break any blocks
• Grass and plants grow frequency increased
• Increased size of soul sand
• You cannot use bow for mining blocks
• Now you can find diamonds in the fortress chests and temples
• And much more!
Craft:
• Recipe for colored wool blocks fixed
• Milk, Lava Bucket, Water Bucket an Bucket appeared in "Items" window
Other:
• Many other bugs fixed – you can see it in game!
So, friends, now we give you an ability to download Minecraft PE 1.2.13 version for free. Just click on the link bellow and check out all novelties and features of this update. Have a nice game!
Download Minecraft PE 1.2.13 apk free