Minecraft Bedrock 1.9.0.0 apk free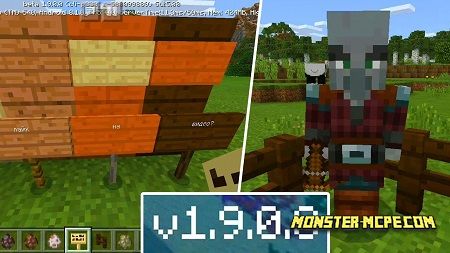 Friends, it's unbelievable, but a new version of
Minecraft for Android 1.9.0.0
has just been released, which is already available for all the devices including Android, Windows 10, and also Xbox One. This version was expected by many gamers, but no one could even suggest that it will be released after the previous version
1.8.0.14
. And now let's move to the list of adds in this update Minecraft Bedrock.
What was added to the Minecraft Bedrock 1.9.0.0?
— Improved performance for using some options.
— Added different nameplates of wood.
— Some little things and a few of pop-up messages were released.
— Bamboo is generated in the jungle.
— Unique steps, plates from various breeds.
— Now stretch marks can be activated when destroyed, disregarding shears.
— Appeared option an instant respawn, as well as a function for /gamerule.
— Appeared new flowers such as blue cornflower and may-lily.
— From now, after the death of a tamed creature, you will see a notification in the chat.
— Bandits
— A command called "/tellraw" has appeared, it will allow you to send a translatable text using messages in jаvascript Object Notation.
— For the text command "/gamerule" was added a new show Death Messages option, now you can enable and disable messages about the death of tamed mobs and the player.
Well, so what about the fixed bugs of previous releases in the new version of Minecraft Bedrock 1.9.0.0. In general, were fixed about 29 bugs.
More detail below: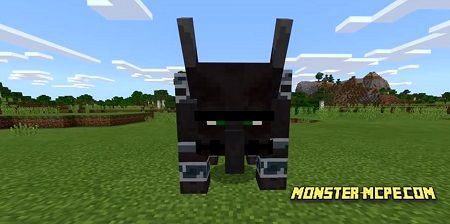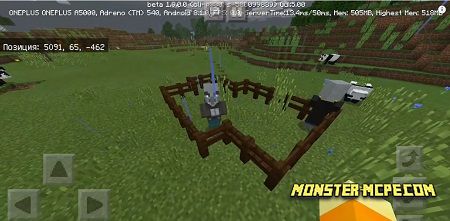 Fixed bugs
— If you will defeat the Dragon Ender, he will give the correct amount of experience, and also give out the dragon egg in the modified worlds.
— If the Vine is obtained with the help of tools that are under the effect of the "Silk Touch" spell, then it can be correctly used when crafting a flag.
— Fixed animation pandas when feeding.
— The compass and the clock are now loaded correctly.
— As well as other minor errors.
Minecraft Bedrock 1.9.0.0 apk free