Minecraft Bedrock 1.8.0.10 apk free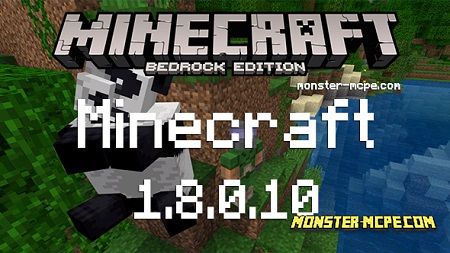 Almost every player of Minecraft, already heard about new coming update which was represented at the Minecon. There are a lot of interesting news and updates which we already can see in beta versions and others sources. Update is called as
Village and Pillage
, in general, directly concerns villagers and villages.
Minecraft BE 1.8.0.8:
New menu of choosing skins

No need to activate rules of game with switching to cheats

Screen of loading with animation

New cute mobs, such as cats and pandas. When cat is nearby you, Phantoms will not attack.

Amazing opportunity, to add mobs without previous replacing them (for developers)

New plants, such as scaffolding from bamboo and of course bamboo
Minecraft BE 1.8.0.10:
New effects for crossbow

New spawn places

Scaffolding improved sounds

Panda damage was increased, additional optimization and sounds. Ability to feed them from hand.

Crafting recipe — packed ice.
The villagers:
Perhaps only the one type of mobs which is interacting with players. New types of villagers (with no any additional functions, except of trading).
In update Village and Pillage, you will see new types of villagers, the list of those, you can see below, also improved structure of their houses, instead of their usual square house.
Types of villagers:
1. Armorer
2. Leather-worker
3. Weaponsmith
4. Shepherd
5. Librarian
6. Butcher
7. Cartographer
8. Cleric
9. Fisherman
10. Farmer
11. Toolmaker
Perhaps, in the coming update, each type of villager will have his own job and aim, and also, villages will be very populated with villagers.
Of course everybody paid attention to the word from title of update — Pillage, it is new type of creatures, the main aim of those, is to destroy and rob villages and villagers. Their additional plus, is that they have tamed animals, what makes them stronger and danger!
Their new weapon is crossbow, which will appear in
Minecraft PE 1.8
. It is pretty danger weapon, which cause bigger damage.
New mobs and panda
As it was mentioned before, in this update we will see new and very cute animal, such as panda, but except them, there will be other animals in jungle. This beautiful animals is not dangerous for player, they are neutral. Also, new update will bring us a new type of building plants and blocks, in jungle style.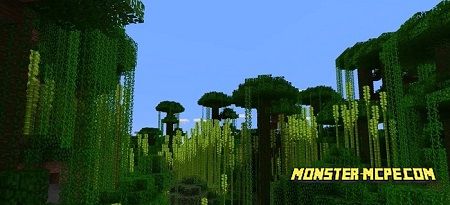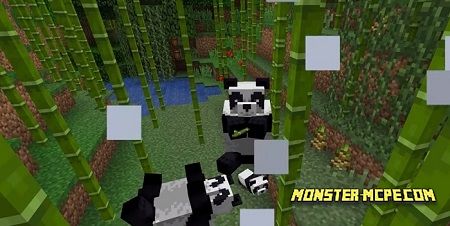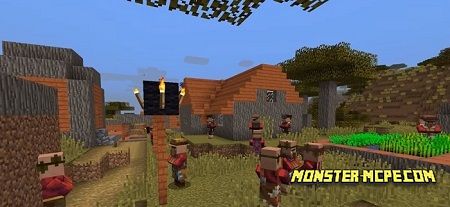 Modified addons
In few words, with this update, addons was greatly improved, which is brings us new modifications for MCBE.
General description to new update:
1. New mobs and the best one is Panda!
2. Addons, which was greatly improved
3. Crossbow, new and more danger weapon
4. Pillages with tamed animals
5. Big amount of different types of villagers
Minecraft Bedrock 1.8.0.10 apk free