Minecraft Bedrock 1.8 apk free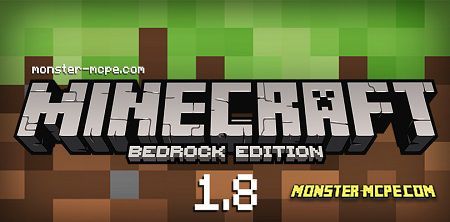 Everybody waiting for new updating which is called
Village and Pillage
, it was represented on Minecon conference, where was showed a lot of exciting and interesting things. Updating adds new types of villagers and villages.
Updated villager
One of the most important updates, because villager is only one creature which is interacting with player. Well-known fact that their role is to cooperate with you by trading. For now, it is one of the most expected updates for
MCBE 1.8
.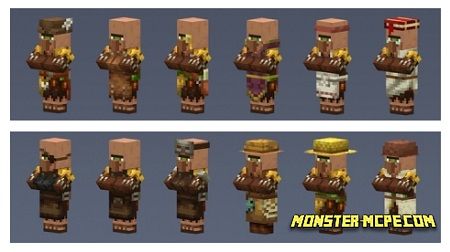 In update Village and Pillage, you may see a modified building with absolutely another structure, many various interesting things and the main is a new type of villager.
Full list of villagers you may see below:
Armorer

Shepherd

Leatherwork

Farmer

Cleric

Toolmaker

Fisherman

Cartographer

Butcher

Librarian

Weaponsmith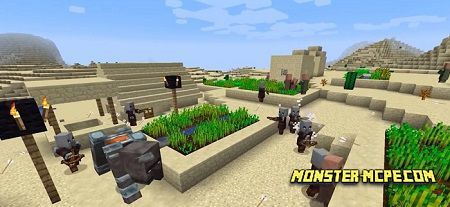 Supposedly all villages will be populated with a big amount of villagers, where each of them will have his own job and will cooperate with player.
What is Pillage in title of update? It means that it will be added another creatures, not just a villager. They will be able to rob the villages, destroy them and the main their difference and advantage is that they can tame animals which is makes them stronger.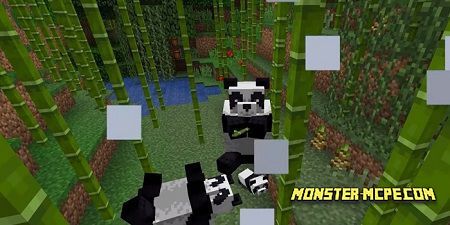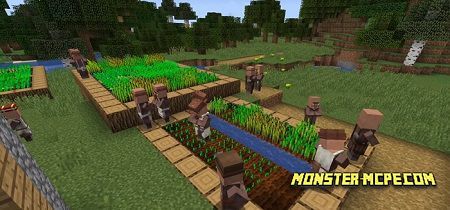 These creatures no need anymore any bow or crossbow as weapon, they will have more dangerous weapon, which will cause more damage. It will appear in
Minecraft PE 1.8
. Additional information will be available in the nearest time.
New mobs
The most popular animal in new update is pandas, they are living in jungle biomes. It is pretty cute animals, neutral for player and prefer to eat bamboo. As you can see, update
MCPE 1.8
is brings an additional materials for building of different areas and buildings.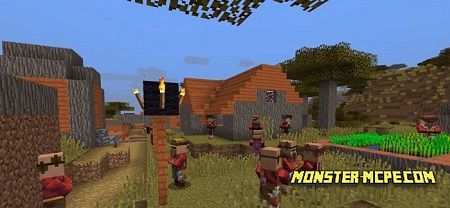 Addons modifications
The most important thing is that addons will become similar to modifications for MCBE, which is means that Mojang makes a really important step in innovations.
What will be added in MCPE 1.8:
1. New types of villagers
2. Pandas and other mobs
3. Crossbow
4. Improved add-ons
5. Marauders and their mobs
6. Pillages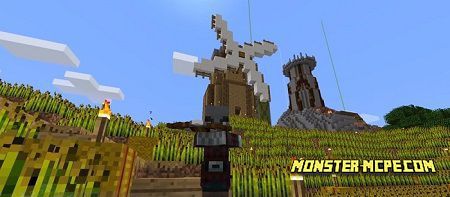 The date of release
Maybe MCPE 1.8 will be already available at the beginning of the year at this winter.
Minecraft Bedrock 1.8 apk free