Minecraft 1.20.30.22 for Android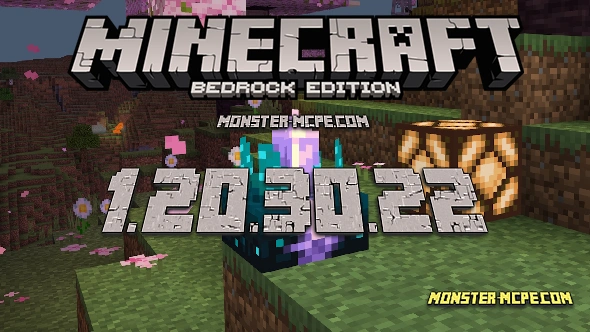 Developers have released a beta version of
Minecraft 1.20.30.22 for Android
. In this update, they introduced a new World Screen, implemented 4 changes, and fixed 9 errors.
New World Screen
- Changed navigation
- Improved design
- Separated Realms and Friends tabs
- Separated buttons for Creating Worlds and Creating Worlds from Templates
Changes
- Changed the name of Scorched Clay in commands
- Text-to-speech function works better
- Improved command functionality with blocks
- Recipe unlocking feature works by default
Error Fixes
- Amethyst lights up on the Calibrated Acoustic Sensor when blocks are working
- Fixed hitbox of Hanging Sign
- Fixed third-person camera view when looking at the bottom of the Composter
- Memory does not disappear on dedicated servers
- Fixed gamepad control button icons
- Text slider moves with clicking
- Pause menu renamed to "Game Menu"
- World shading does not affect the transparency of interface elements
- Crossbow loses durability upon firing, not when drawing
Technical Changes
Added 20 technical changes for addon development and testing.
Minecraft 1.20.30.22 for Android