Minecraft PE 1.19.50.02 for Android [Release]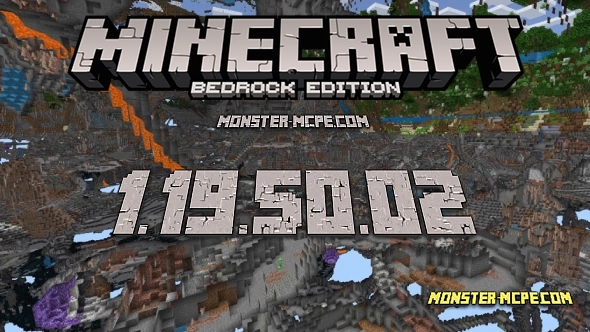 The developers have released a new version of
Minecraft 1.19.50.02 for Android
. Spectator mode, touch controls, characters, Experimental features and fixed 79 bugs.
Spectator mode
Available without enabling experimental settings.
Enabled in world settings or with the
/gamemode spectator
command
Simplified Interface
Can fly
Passing through blocks and creatures
Cannot interact with blocks, items, or mobs
Immortality
Invisibility for all but Spectators
You can stay awake to skip the night
No mobs can spawn near the spectator
Touch controls
Renewed the look of the buttons
New design appears by default
Three types available
New Characters
Added 7 new skins. All characters:
Sonny
Kai
Makena
Steve
Alex
Zuri
Efe
Ari
Noor
Vex
Updated the model
New model and textures
Hitbox is bigger for better hitting mobs
Version match
Made 17 changes for Bedrock match with Java
Changed the sounds of interaction with blocks
Updated the block setting function
Switching to Spectator Mode resets player actions
Experimental Features
Added a switch for new update features
Bamboo wood
Bamboo raft
- Camel
Spawn: desert
Can be ridden by two
There is a dash
Sometimes rests.
- Chiseled Bookshelf
New kind of Bookshelf
You can put up to 6 different kinds of Books
Comparators respond to placing or removing Books
- Hanging sign
New type of signage
Can be mounted on the side or under a unit
Fixed Bugs
Fixed 79 bugs. All bug fixes transferred from test parts.
Technical changes
Added 44 technical changes for addon development and testing.
Minecraft PE 1.19.50.02 for Android [Release]