Minecraft PE 1.19.40.21 for Android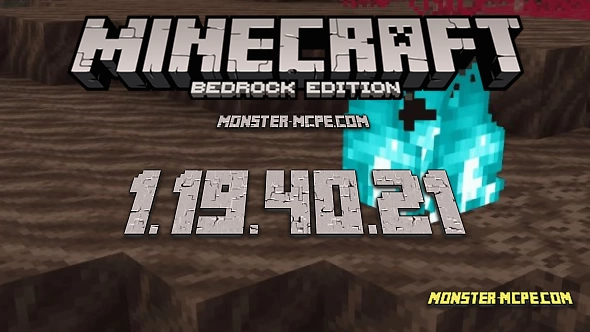 The developers have released a test version of
Minecraft 1.19.40.21 for Android
. The update added 12 changes and 5 fixes. You can drown in the Soul Sand and Mud blocks.
Changes
Added parameters for the /summon command. Details:
/summon [spawnPos : x y z] [yRot: float] [xRot: float] [spawnEvent: string] [nametag: string]
spawnPos - coordinates of the spawn
yRot and xRot - rotation of the creature relative to Y and X
spawnEvent - events when spawning the creature
nametag - entity name
Version Match
Water fog is displayed in Spectator Mode
Sweet berries are planted on the Farmland
Changed bubble column strength
Changed the Dirt Path and Farmland
Players drown in Soul Sand and Mud
Mud textures do not cover the player's screen when swimming over a block
Projectiles landing on Mud will not constantly shake
Amphibious mobs are better at finding their way through Mud blocks in
Minecraft
Ravager take damage from the Evoker Fangs
Increased the speed and hitbox of Ravager
Fixed bugs
Can't take damage from falling on the Hatch on the bubble column
Mobs with large attack radius don't deal damage through walls
Fixed dropping items in the crafting menu or sled inventory
Death messages don't show up when display is disabled in settings
Technical Changes
Added 6 technical changes for addon development and testing.
Minecraft PE 1.19.40.21 for Android