Minecraft PE 1.16.220.02 for Android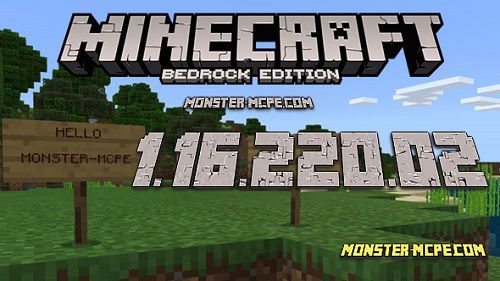 We present to your attention the full version of
Minecraft PE 1.16.220.02
which the developers of Mojang presented recently. This is a new update that adds a fairly large number of different bug fixes as well as some new changes to the Minecraft world. The
full version
of Minecraft PE 1.16.220.02 is already available to all users of Android operating systems. One of the features of this update is the use of dyes on the signs. In general, in the new update, the developers of the Mojang studio have fixed 64 different bugs. Let's take a closer look at all the features of the new update below.
What's new in the Minecraft PE update 1.16.220.02?
As mentioned earlier, one of the features of the new update is the ability for players to apply dyes on tablets. Text on tablets can be colored with dyes, thereby making it more noticeable and interesting to the attention of other players. This feature will be more interesting for players who like bright colors since all available colors are available for this.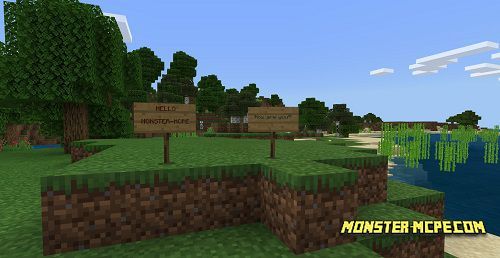 Now let's turn our attention to the most important thing — bug fixes. Bug fixes are one of the most important components of any new update, as each new update brings something new and makes the game more stable. In total, 64 different bugs were fixed in the game, but some of which relate to the gameplay, and others to the technical part of the game. The first thing worth paying attention to is the bugs that are related to the gameplay. In total, 37 such bugs were found and fixed. Below you can see the most significant fixes in our opinion presented from the official list.
Gameplay bug fixes:
1. Crashes from the game have been fixed, one of which occurred when a player tried to rename a map on an anvil;
3. The crash that occurred when entering the portal to the Nether was fixed;
4. The appearance of fog in the Nether has been fixed;
5. Now players who have the rights of the Visitor lose inventory after death;
6. Fixed a bug due to which the Drowned held the trident backward during the attack;
7. The movements of the Drowned Man's hands when throwing a trident have been fixed;
8. Now mobs hold a shield in their left hand;
9. The Find Friends button on Xbox is activated;
10. Fixed a funny bug due to which all players looked like Steve.
Bug fixes of the technical part of the game:
In total, 27 changes were made, most of which are related to the creation of add-ons. Among those fixes, 11 changes were made to the GameTest Framework.
Also, the developers of the studio Mojang have updated templates for addons:
1. Behavior pack: aka.ms/behaviorpacktemplate;
2. Texture pack: aka.ms/resourcepacktemplate.
Minecraft PE 1.16.220.02 for Android