Minecraft PE 1.16.20.53 for Android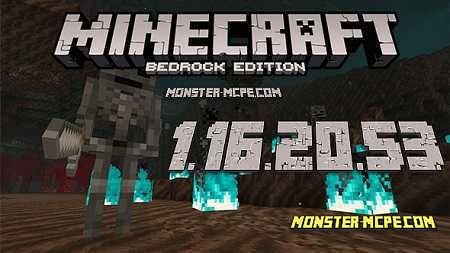 Minecraft PE 1.16.20.53
download for Android with a Xbox Live working: new types of piglins rearrangement in system of achievement and aggression, and improvements in entire gameplay are already in
Nether Update
!
What has changed in Nether update MCPE 1.16.20.53?
The Mojang has released Minecraft version 1.16.20.53 Nether Update. This time, players are waiting for the full introduction of a new mob into the game and some new features of its behavior.
Brutal Piglin
A new type of piglin appeared in the game back in the days of Minecraft PE 1.16.20.53.20.50, but now it has finally acquired a translation of the name and a model of its behavior has been finished. So now all players will be able to fully enjoy the gameplay with Piglin Brute.
Its main feature is the immunity for gold. Recall that common piglins will be distracted from attacking you if you throw a bar of gold in their direction. However, with Brute Piglins in Minecraft 1.16.20.53, such thing does not work anymore.
Note that you can find these mobs only in the huge destroyed bastions of the Nether World, scattered throughout the location.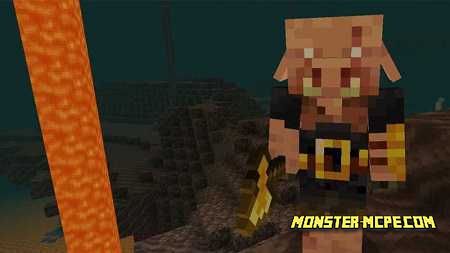 Gameplay
Now we can enjoy thoughtful game mechanics and systems brought to mind.
Achievements
In the game there are more than 50 different achievements, which are given for completing either ordinary actions, or incredibly strange and sometimes frightening. And if earlier for them you received only points and pumped your level of Xbox Live account, now everything is different.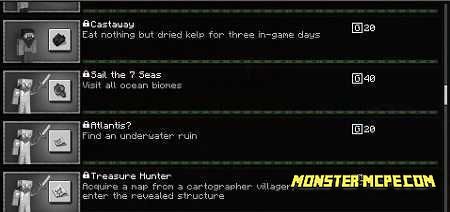 Minecraft Bedrock 1.16.20.53 will allow you to receive emotions for completing achievements, and some of them can now be done offline and receive a reward only after checking through the Internet.
Aggression system
Also in the latest Minecraft 1.16.20.53 update, the system of control of aggression was slightly improved.
On peaceful level situations could arise when mobs were looped on each other and constantly attacked, which should not be.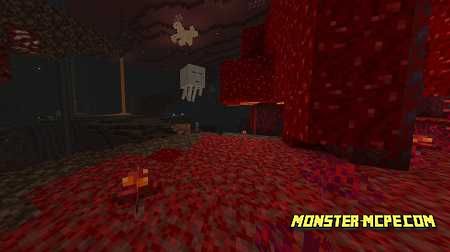 Bug fixes:
Fixed crashes when playing with custom skins;

Improving work of command units;

Optimization of the / fill command.
Minecraft PE 1.16.20.53 for Android