Color Lights Shader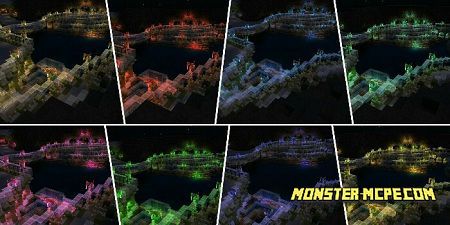 This texture pack gives you opportunity to change color of lights. Here you can choose one of 8 available colors. You can use these colors to all things which has light emitting, such as lanterns, torches etc. In order to see how it will be reflected in your world, just install and choose one color you like.
All colors you can use:
red;
blue;
(standard) warm light;
light blue;
yellow;
emerald;
green;
purple.