Detailed Player Animations Add-on 1.16/1.15+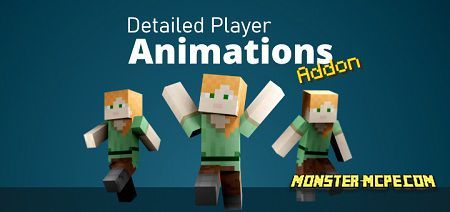 Would you like to improve your character model? If so, then this
add-on
is exactly what you need. The new add-on adds new animations to your character. Using the new add-on, actions such as jumping, walking, and running will look more detailed and more interesting. We draw your attention to the fact that these animations will work not only with the user model of the character but also with other player models and different skins. One of the features of this add-on is that animations support multiplayer.
New animations will make your character more alive. Since the developers promise to add different emotions soon, this add-on will be very useful.
Here is an example of how it will look in the game:
VIDEO
Short description:
1. Compatible with custom character skin and additional skins;
2. Supports multiplayer;
3. Added five different animations.
Detailed Player Animations Add-on 1.16/1.15+