Quicksand Addon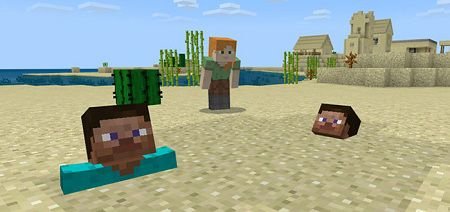 Quicksand Addon is an interesting addition for Minecraft PE which will change the graphic design of some elements in the game. It's about the block, which will look like blocks of sand, even as quicksand. With this mod you can play your friends in the game world or catch mobs in traps! Quicksand will be slightly darker in color than the usual sand in the game.
As soon as the player steps on the quicksand, he starts to slowly sink down, after which you will only see his head. The screenshots detail how this happens. Most of all, this add-on is suitable for playing other players. If you like this idea, then try to play with this addition. The main thing to remember is how to distinguish the usual blocks of sand from quicksand.
Are you ready for new races and traps?