Elephants! Add-On 1.14/1.13+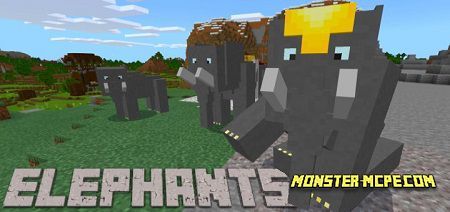 A new
addon
with which players can add amazing creatures such as
elephants
to Minecraft! These creatures mainly live in Savannah and near oases in the middle of the desert. Any player can tame this amazing creature, and then ride. But there is one small difficulty, elephants do not like players. That is why they can see the player and begin to attack him. You can tame them just like horses.
Do not let them knock yourself down as they will try to attack you every time. After the player has tamed the elephant, he can use the saddle and put it on his elephant. Please note that little elephants cannot be tamed.
If your elephant was damaged during close combat, use wheat, an apple or melon to heal this creature.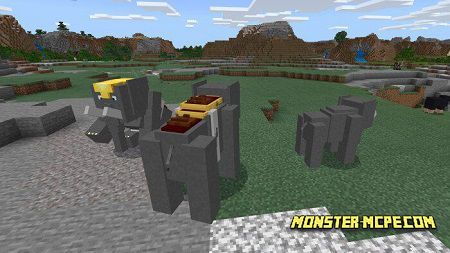 Elephants! Add-On 1.14/1.13+