Pokecraft Evolution Add-on 1.14/1.13+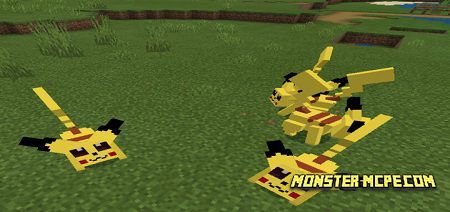 Cool
addon
for Pokemon fans, namely Pikachu fans! We immediately warn that this is a beta version, in the future when this addon is completed completely
Pikachu
will have development levels. It is planned up to 100 levels. Using this addon, Pikachu, everyone's favorite and cute Pokemon, will be added to the Minecraft world. It will be generated automatically in the forests. Your Pikachu will have 40 health and you can tame them using a special Pokeball that you have to craft.
Below is the image you can see the crafting recipe: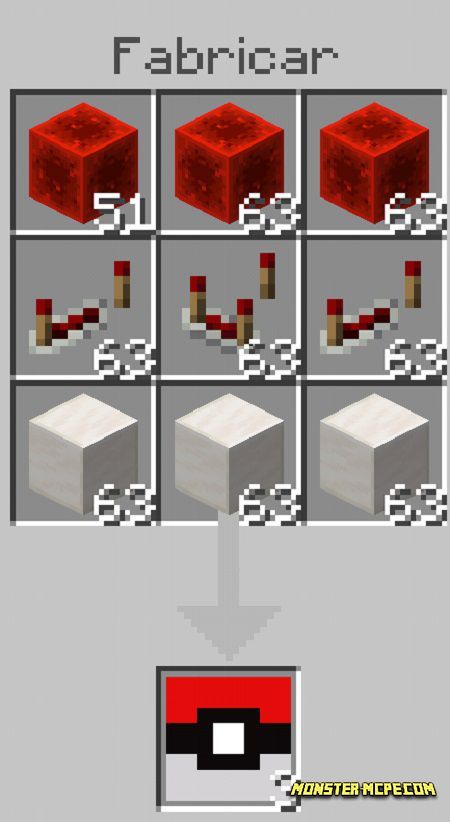 Pokemon is able to attack players, various monsters and enemy mobs, as well as villagers.
Pikachu uses several attack methods, the first may be a melee attack in which he is able to cause 3.5 damage to his enemy, as well as a lightning strike.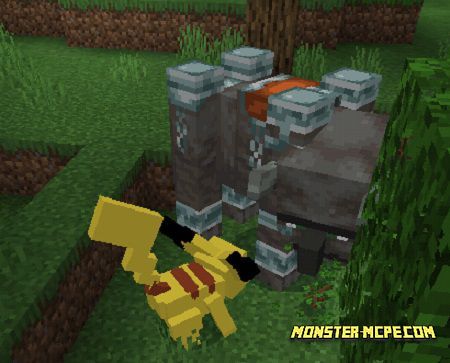 When you tame this Pokemon using Pokeball, it will be locked in it until you summon it. To release it, simply hit the ball with a stick.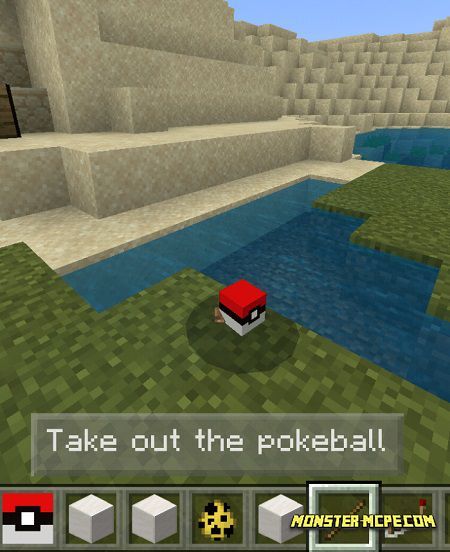 After death, Pikachu does not drop anything.
Pikachu eats only berries, and the player can use them even when the pokemon is in Pokeball, this will restore his health.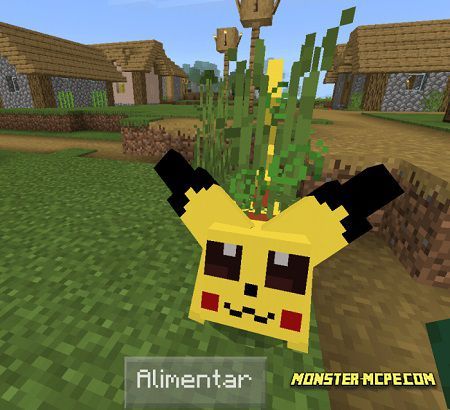 Pokecraft Evolution Add-on 1.14/1.13+