Advanced Swords Add-on 1.14/1.13+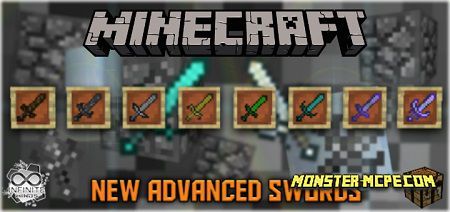 A new addon that adds new types of weapons to the game, namely new, durable and powerful swords. This
addon
is called
Advanced Swords
. 8 new types of swords will be added to the game, each of which the player can use for survival. Each of the new types of swords will have its own damage and duration. Below we will consider recipes for crafting each sword, as well as their damage power and duration. Please note that getting them will not be so easy as you will need a large number of materials for each sword.
There is another way, simpler is to use the /function advanced_swords command which will allow the player to get all the swords at once. In addition to swords, new types of blocks will be added to the game, namely compressed stones, and Nether-star blocks. Each type of block can be used to craft different types of swords. Below is the image, you can see how they will look in the game: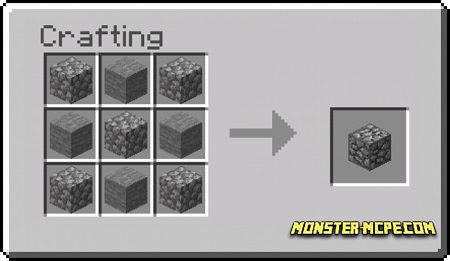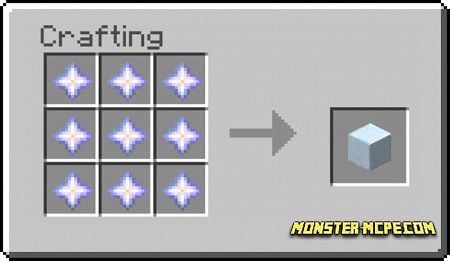 Types of swords
Below are images of crafting recipes for new types of swords. Let's look at each of the types of new weapons.
We start with the weakest and this is the Wooden Sword.
1. Wooden: damage 5.75; duration 236: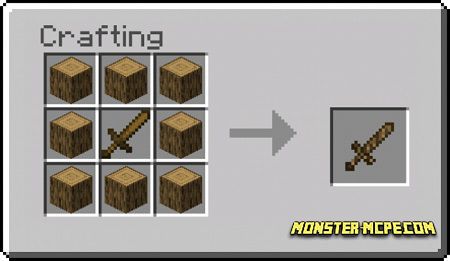 2. Stone: damage 7; duration 524: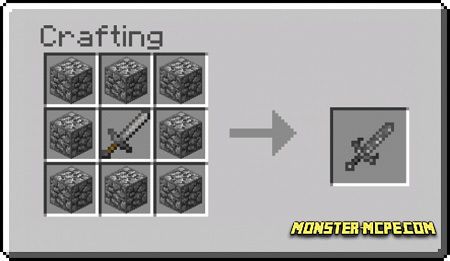 3. Iron: damage 14; duration 2250: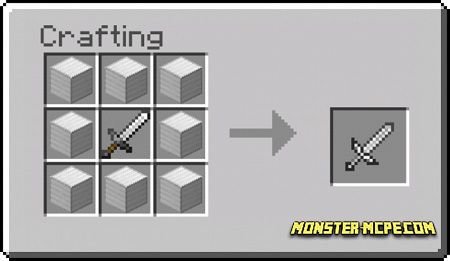 4. Golden: damage 10; duration 1561: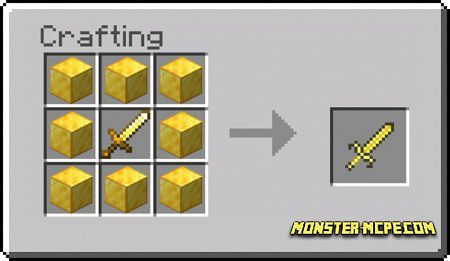 5. Emerald: damage 18; duration 3122: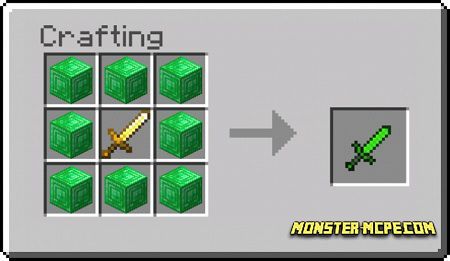 6. Diamond: damage 24; duration 6144: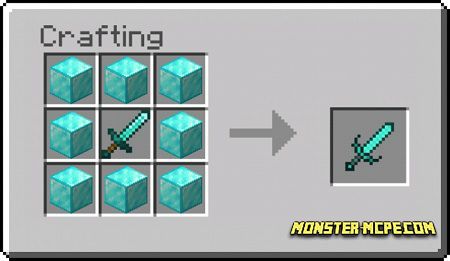 7. Nether-Star: damage 30; duration 9366: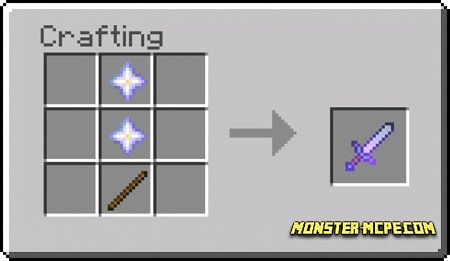 8. Improved Nether-Star: damage 60; duration 16384: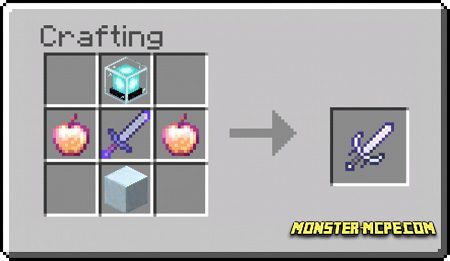 Please note:
Players are able to get nugget by creating used sword in the oven such as gold or iron.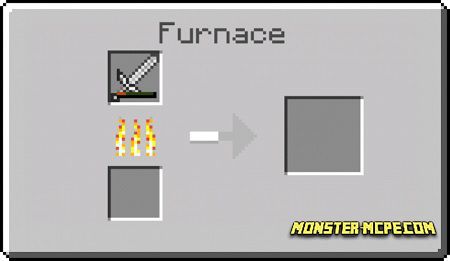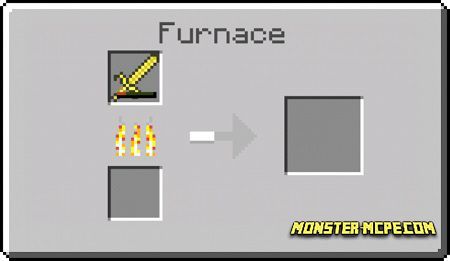 DO NOT FORGET to activate the Experimental game mode!
Advanced Swords Add-on 1.14/1.13+