Cookie Ore Add-on 1.13/1.12+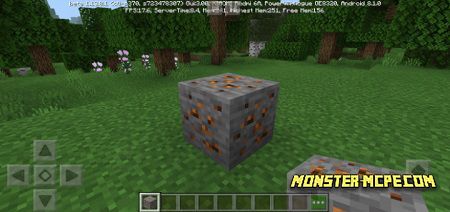 Do you like variety in the Minecraft world? We are sure that yes, it is for this reason that we bring to your attention something more than the standard ores in the game. This addition will not be like many addons related to ores, here you can add a special
biscuit ore
that the player can melt and
get cookies
!
This
addon
is for those who are tired of standard ores in the Minecraft world. This funny ore is generated in the game a little less often than, for example, iron. It is mined in any way convenient for the player, even with your hands! This add-on was created so that the creator could test some functions for his upcoming projects.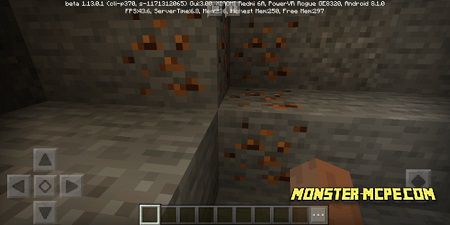 Now getting cookies in the game will be even easier than before, and most importantly, you can enjoy them in any biome.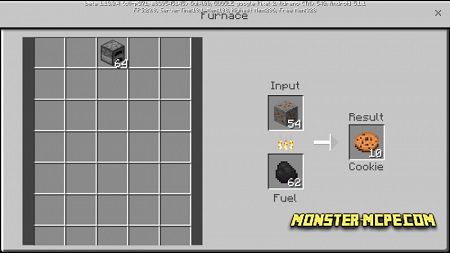 IMPORTANT !: Ore generation will not work in versions of the game older than
1.13
!!! Also, do not forget to use the experimental game mode for the addon. These are simple rules for the addon to work correctly. We wish you a good game!
Cookie Ore Add-on 1.13/1.12+