Cookie Jar Add-on 1.16+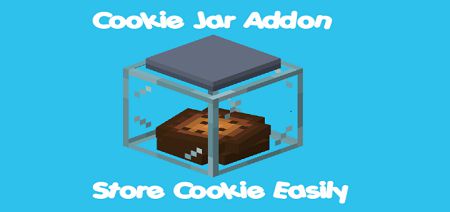 Do you like cookies? Do you often eat it in the Minecraft world? If yes, then the new addon is exactly what you need! The new
Cookie Jar
addon adds a new block to the Minecraft world that allows you to store up to five cookies. This is a kind of storage in the form of a transparent vessel. Also, this
addon
will be of interest to those who are tired of storing cookies in simple chests. You can use this block in the kitchen of your house. It is very convenient and very simple. Please note that players can craft a new block in survival mode. Let's take a closer look at this addon.
As mentioned earlier, players can add a new block to their Minecraft world called the Cookie Jar. To get this block, players can use two methods, the first is a creative inventory or craft it. You will see how to craft a new cookie jar block below. For crafting, use the Crafting Recipe:
After the player has crafted a new item, a right-click and a new block for storing cookies will appear in front of you, namely the Cookie Jar.
The new Cookie Jar can live in six different stages. Let's take a look at all six stages.
Stages:
1. The first stage is called emptiness. Emptiness, because when you place a new block, it will obviously be empty. There will be no cookies inside the block that is presented in the form of a cookie jar. But how can you put cookies in a cookie jar? Everything is very simple, to do this, right-click on the new block holding a cookie in your hand. After these simple steps, your cookie will be transferred to the jar.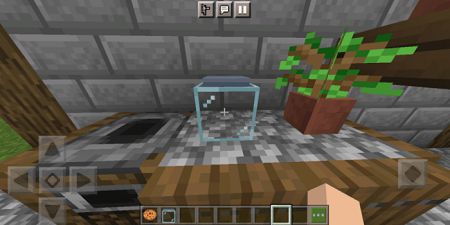 2. The second stage is called Filled. This state is from the second fullness of the block to the fifth. Store one to 5 cookies inside the jar block. If you break it drops a cookie or just a jar. Below you can see screenshots of how all the filling stages look like: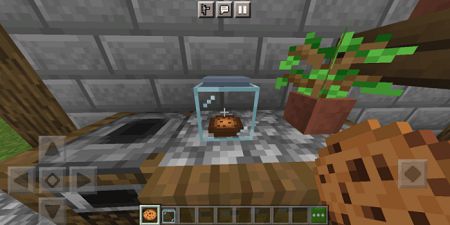 First step: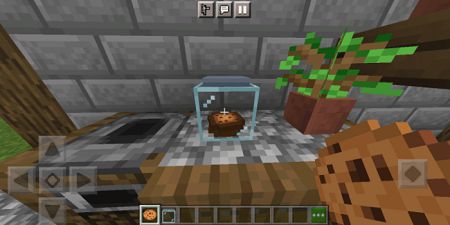 Second stage: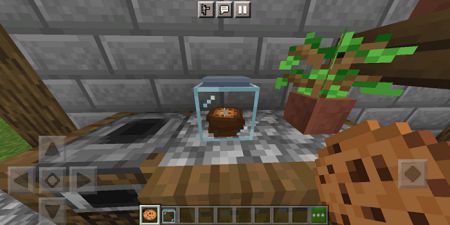 Stage three: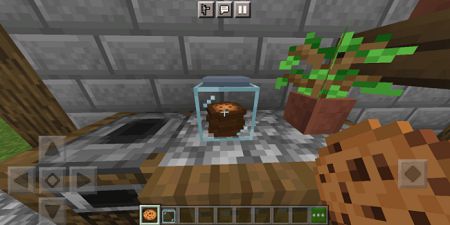 Stage four: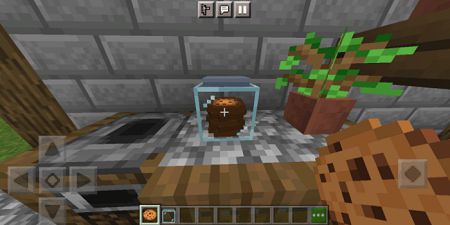 Fifth stage:
The full filled stage of the jar block is when all five cookies are in the jar block. If a player clicks on a jar filled with cookies, he will drop all cookies and an empty jar.
Below you can see a gif of how it works:
Detailed screenshots of jar block: