Lucky Block Addon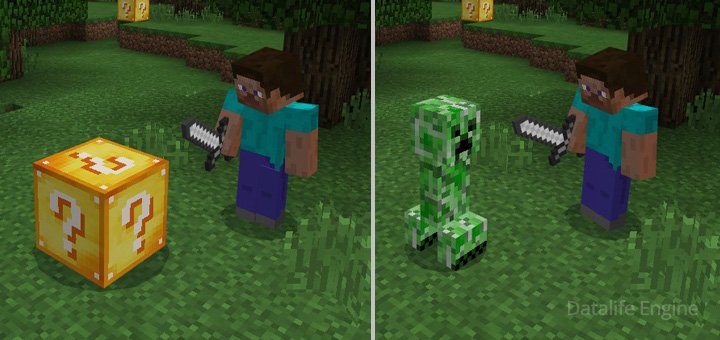 The Lucky Blocks Add-on
creates a new cool item in Minecraft Pocket Edition on your smartphone or tablet! It might be looks like a simple block but there is many features that's fun to explore in game with Lucky Block. Once you break it different things may happen. For example, at best players can get expensive and useful items, however in the worst be ready for meeting with wither boss!
Let's check it out!
First of all you must remember that Lucky Block is not an item, it's a creature that replaces pigs in Minecraft PE. So when you want to find this block look for it while playing in Overworld. As we noticed later, breaking the block entails something random happens.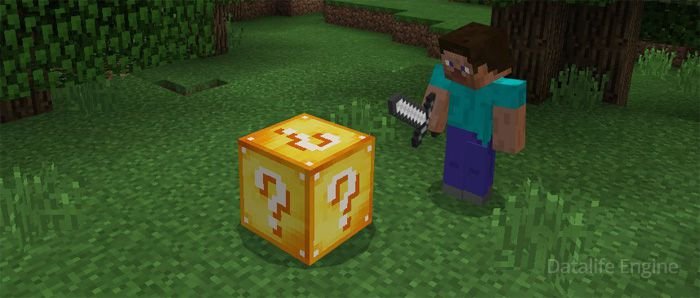 When you had a failure don't get upset! It's just an experience and next time it might happens a very good thing. For example, you'll find some diamonds or gold ingots.


What can we do after breaking Lucky Block and sheep arrived nearby? It's a good ability to gain some wool blocks.

Anytime be ready to great explosion with fire!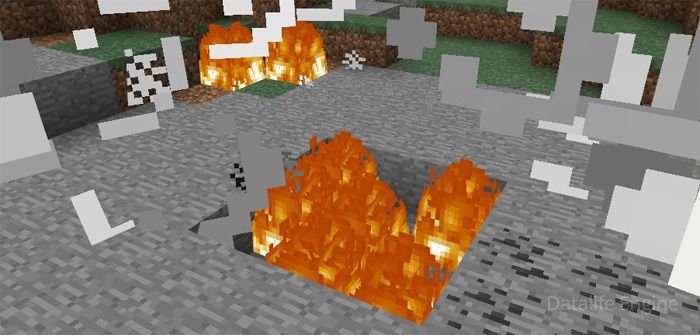 Check the full list of good and bad surprises:
Tools of wood
Redstone
Expensive items
Enchanted blocks
Nothing
Iron ingots
Wool blocks
Sheep mob
Villager mob
Creeper mob
Ignited TNT
Wither Boss
Small Explosion
Big Explosion
Diamonds
Golden ingots
Iron ingots
Apple
Pearl of End
Shulker mob
And much more!