Draco Craft By Simple Craft 1.13+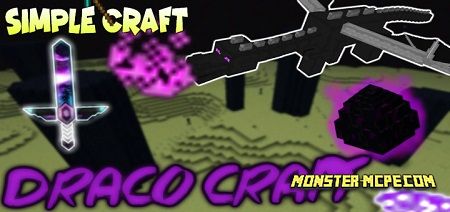 Very interesting
addon
, which gives you the
Dragon Egg
. A very valuable item that a player can use to create a
Draco Sword
. Agree, it is not always pleasant when you defeat a big strong boss like the Ender Dragon and get some insignificant rewards for it ...
This addon will be a good solution to this problem.
The player has the opportunity to create dragon eggs, but note that it will not be cheap!
This object (dragon's egg) can be used for the following purposes: to transform into dragon shards, after which, during processing in the furnace, the player will be able to create dragon essence, which in turn can be used to create a powerful sword — Draco Sword!
Sword features:
— attack damage -14;
— additional effects.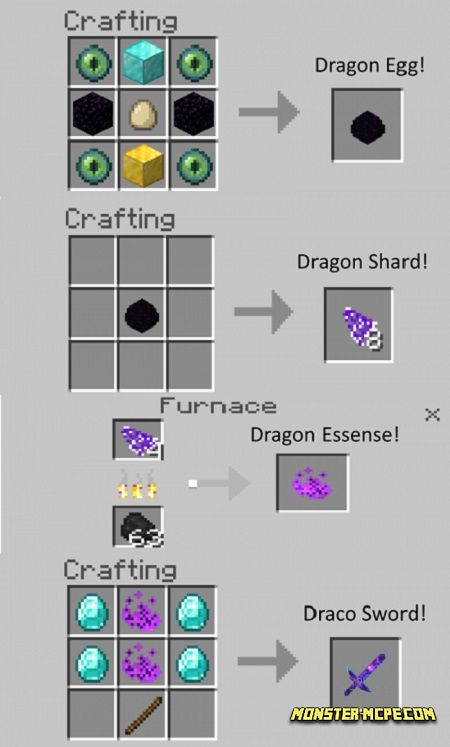 What is planned in the future update addon?
— To spawn in another Ender Dragon;
— To tame the Ender Dragon;
— Ability to create dragon armor;
— Mobs like dragons;
— NEW Dragon weapon and tools;
— New Dragon food products;
— Structures + Villagers + Biomes;
— Much more ...
Draco Craft By Simple Craft 1.13+