Realistic Armors Add-on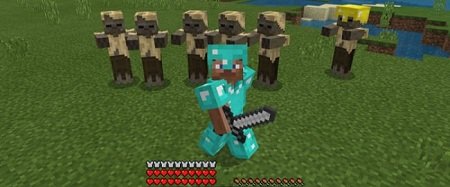 Realistic Armors Add-on
can make armor in the game world of
Minecraft PE
more interesting and durable. Armor in the game will become more realistic thanks to new textures, but there are also new characteristics for armor. For example, changes affect health and speed. When the player wears a full set of armor, then he will have an additional effect. It's really cool!
Features of the new armor
Remember that if you want to get an additional armor effect, then you need to dress the entire kit.
Leather Armor Kit
Increase the speed of movement twice
Without increasing the units of life (20)
A set of gold armor
Increase the speed of movement by one and a half times
Adds 3 life units (26)
Iron Armor Set
Does not increase the speed of movement
Adds 6 life units (32)
Diamond Armor Set
Increase the speed of movement by one and a half times
Adds 10 life units (40)