Mo' Bends Addon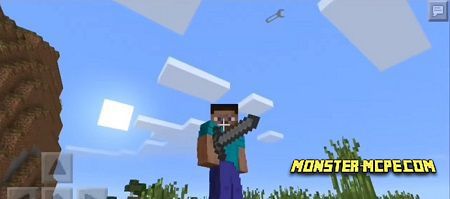 Pretty interesting type of old mod which is adding realistic parts of body into MCPE, it is called
Mo Bends
. Everybody knows that by default your cubic character have no knees, neck or elbows, but with this mod you have opportunity to add these parts of body! It will add to your character more realistic and natural view.
How it works?:
From the moment you start to use this mod, your character will be able to bend his legs or arms, which is truly adds realistic. Also, everybody knows that there is animation of swimming, in
MCPE 1.7
, with using this mod, it will look better in several times!
In first minutes of using mod will look little strange, but later you will get used, it is looks like real movement in real life.