Fantastic Creatures Addon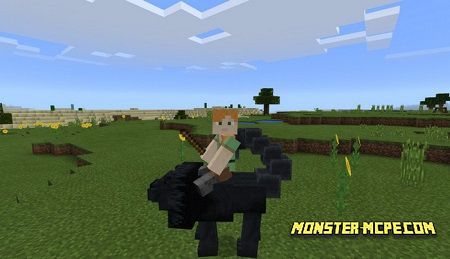 This
addon
will give you opportunity to feel and explore amazing world with
fantastic creatures
, which you can only met in mythological stories. Old mobs was replaced on new creatures, player can tame some of them or even on some of them are rideable. There are some advantages of taming of these creatures, the main is, they will protect you from other danger mobs.
But there is another dark side of it, other danger mobs, become more evil!
Player able to ride manticore, but at first he should tame it. Note that you can do it only with baby. Use your stick in order to steer. After player find one of them, use meat in the raw, in order to tame it, after that you will see some hearts above this creature, after that, he begins to grow up.
There is another fantastic creature, such as unicorn, replaces horse, in all aspects.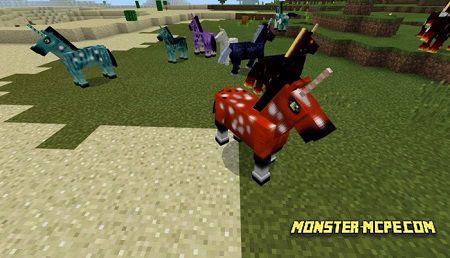 Another one is Ent, huge and strong mob, which is replaced creeper, it will attack all danger mobs on his way.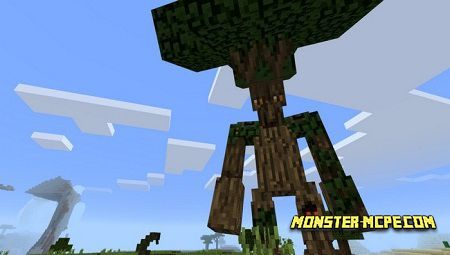 Recommended avoiding dragons, they are flying in sky and attack every live creature, shooting fireballs.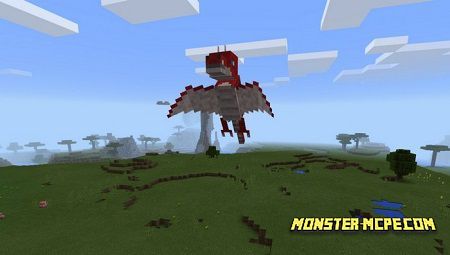 Player can tame a scorpion, the process of taming, the same as with manticore.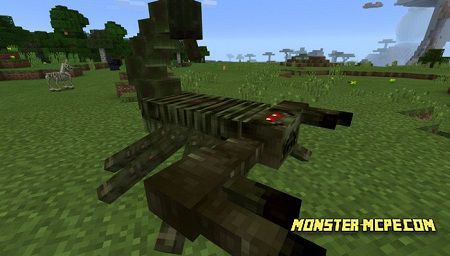 New friendly character, it is called Zeus — (Olympian God) which attacks a hostile creature with lightning bolt.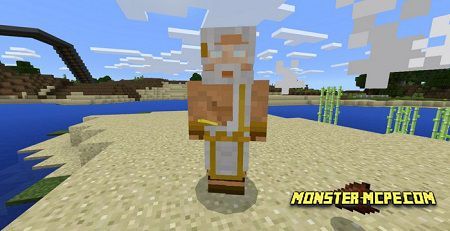 There is also very danger and hostile creature as Minotaur. He has a big weapon, axe!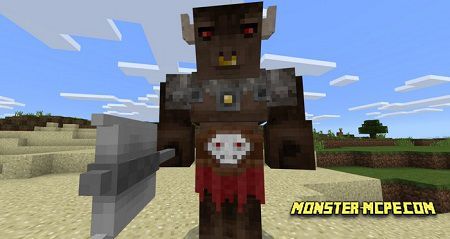 One of the most dangerous mobs is wizard, it has powerful spells which is deadly for all lives. In case if you kill him, you will get a good reward. Note that he can heal himself using his potion.
Fantastic Creatures Addon