Autocompletion Addon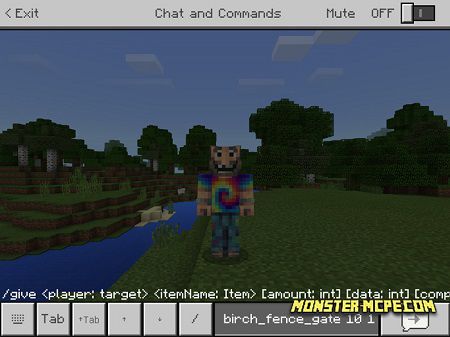 New adds for MCPE interface, here was added
4 new buttons
for users interface chat. All this, makes typing of commands and sentences, more easy. Features which was added for computer version, was not transferred for unknown reason to PE version.
Description of gaming process:
This
addon
will help you to choose command which you have typed previously, auto fill of words, and other useful functions. In order to use new functions just open window of text chat.
Use these combinations of commands:
Shift+Tab (Tab): it helps player to switch between few options (example: player write word — birch, after using this button you can switch on birch_door etc.)

Previous button (arrow-Up): chosen of previously commands which was written

Tab button: helps you to auto fill some commands or words, just press this key.

Next button (arrow-down): this key helps you to use button which you have missed.