Penguin Add-on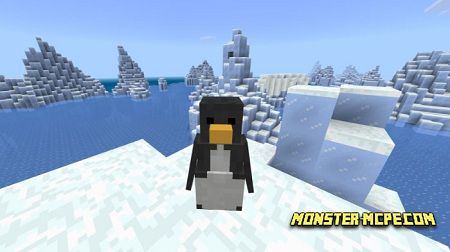 This
addon
gives you opportunity to have your own penguins. They will follow you everywhere, while you hold any type o fish. Also, you can tame and heal them by the fish. They can attack squid or other players in case if they will attack them. When they die, they drop their fish.
Description of gaming process:
Creeper was replaced by penguin. In order to tame them, just feed them with fish.
For devices:
Windows 10:
in order to tame it — right click on this animal
Android and ios:
click on "Tame" after long press on animal.
Player can use any type of fish.
You can heal your animal with fish, they will follow you everywhere.
In case if other players will attack them, they will defend themselves.