Super Random Behaviors Addon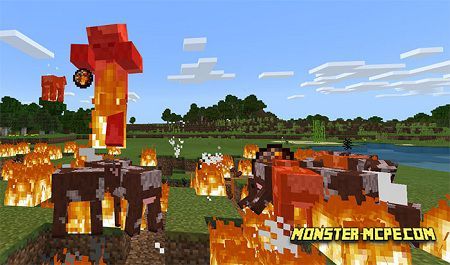 Have you ever been on a war? Here, you can feel this battle atmosphere. It will be very good chance to get new and useful experience. What is going on here? All the mobs are absolutely crazy, they fight each other. Explore this world little from other side. You can play here in survive mode and creative.
Description of gaming process:
Why absolutely all mobs are insan, because was changed usual behavior on aggressive.
Here is some examples:
— cows attack on all mobs;
— chicken can lay not usual eggs, from now it will be diamonds;
— health of pigs is about one hundred;
— donkey able to fly and attack with fire balls;
— you can tame white bear;
— you can feed all the mobs (passive) with diamonds;
— size of salmon was changed on bigger;
— you can mount skeleton and breeding them;
— huge husk, who can give levitate effect to those who was attacked by him;
— drowned mob is very aggressive for dolphin and fish;
— swimming are available for now for silverfish;
— zombie villager is able to fly and has immune for sunlight;
— levitation is available for guardians and they're afraid of aggressive mobs;
etc.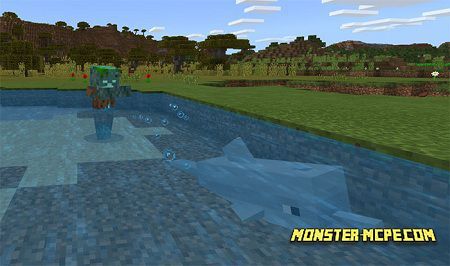 Super Random Behaviors Addon