Sofa Car Addon 1.6+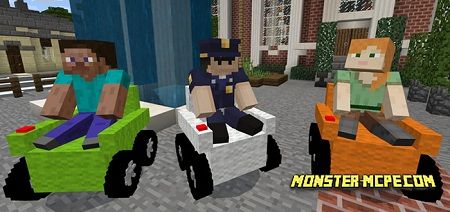 New
mod
with pretty cool and fun add. Here player have opportunity to get sofa with wheels, it is really good for those who are very lazy. Very comfortable vehicle will not let you bore, even if you are the lazy player. This car can be driven only by the 1 person. Also, player can choose one of available sixteen colors for your vehicle.
In order to change a color player should use color dye. Available languages: english (Gb and Us), german and czech. Idea for this vehicle was taken from well-known film "Wall E", where was a flying sofa, it was changed on sofa with wheels.
Description of gaming process:
In case if you have tired in game, and all what you need is just to lie down, this vehicle will be exactly what you need. Perhaps this sofa car is needs for all of us.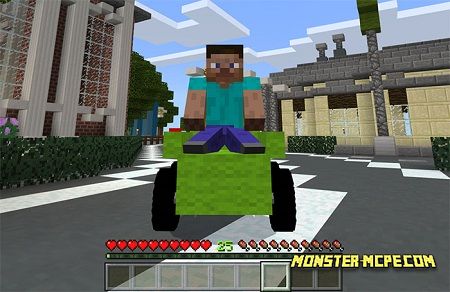 Devices:
windows (10): player should right click on sofa, in order to drive it.

android and IOS: after long pressing on sofa car click on "drive".
Sofa car can be in one of available sixteen colors. All you need is just to use dye and to change a color of your vehicle.
Additional information:
Player can change a color of textile material using dyes (not the wheels or button);

custom sounds;

driven with one player:

it replaces a sheep.