Zombie Apocalypse Add-on 1.19/1.18+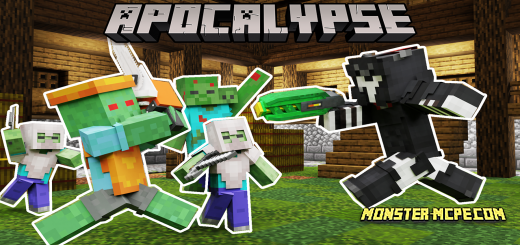 The zombie apocalypse is one of the most important modes for
Minecraft
users. Each of us likes to kill hundreds of zombies at once and figure out how to survive in such conditions. That's why we offer another
Zombie Apocalypse
mod
, so you can test your strength against giant groups of zombies.
The build includes everything for survival: stores, new weapons and handy features. Now you have to fight a bunch of zombies and defeat the main boss, Johnny.
You don't need money to purchase in the stores, but you'll have to save up experience from zombies to buy things. In addition to weapons, there are boosters to help in the war.
The author also added custom music to make the game even more atmospheric.
Host System
The first player on the server will get the title of host
Host gets:
Host Menu.
Bug fixing item
Save Setup Item
Chuk Mover.
All players will receive:
Full Iron Armor
Chainsaw
P250 Pistol
Personal menu
Save Setting
There can only be one save point on the server.
Here will be a chest with useful items, a workbench and a stove
This is where Chuk lives - the good salesman, who cannot be deleted.
Also here you can see the game stats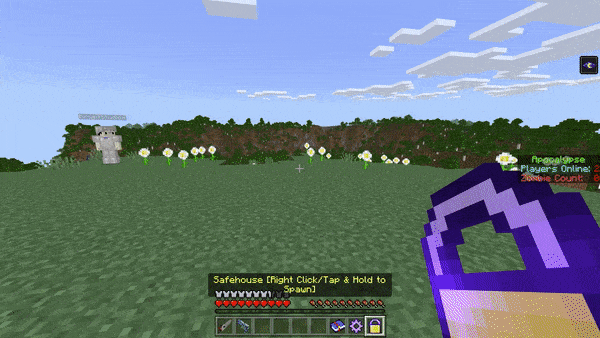 Using the store
You can buy items with experience.
Amplifiers can be bought for blocks of diamond or lapis lazuli.
To use the store click on Chuk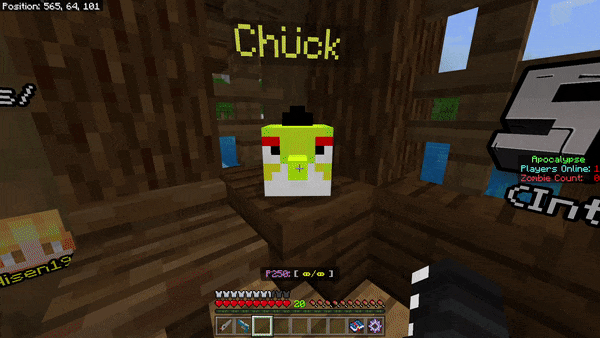 Host Menu
Various settings: difficulty level, music, mob hordes, interface, and so on
If the menu breaks, use an item to remove bugs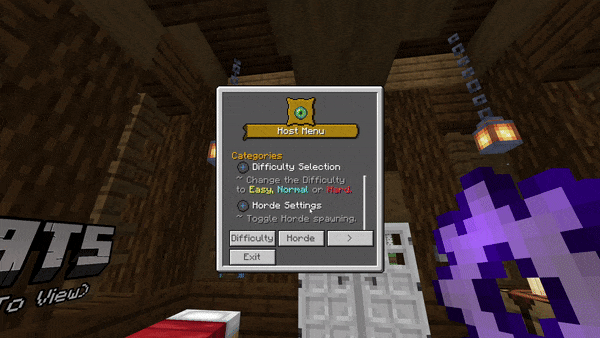 Personalized menu
Statistics and information about types of zombies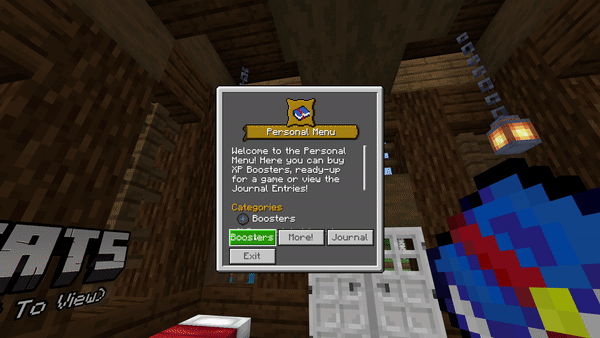 Chainsaw
What's an apocalypse without a chainsaw?
When destroying mobs with a chainsaw, valuable items will fall out
The item can be upgraded to kill more types of enemies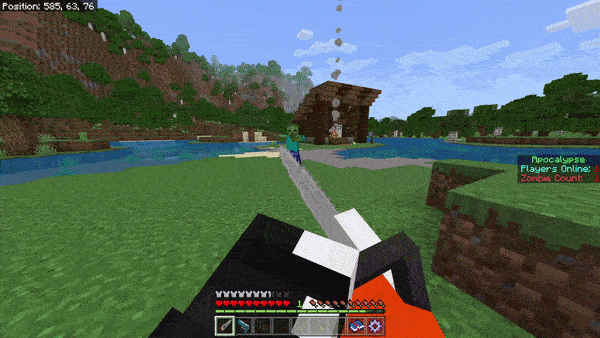 Zombie Hordes
Spawn hordes on the surface: underground spawn can cause bugs
If you go two blocks up, zombies will spawn farther away from you
Lasts 3 minutes or until the horde is wiped out
The more zombies you kill, the more experience and items the player gets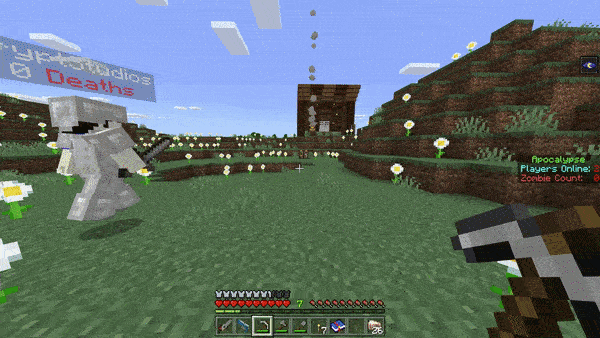 Crafting a duck spawn egg
The duck trades items
Zombie Totem
Allows you to spawn hordes of zombies
Johnny
Boss with a chainsaw
Preview
Changes in the new version
Fixed behavior pack mapping
Compatible with 1.19
Fixed bugs
Fixed menu sticking
Zombie Apocalypse Add-on 1.19/1.18+