Big Onion's Seasonal Decorations Add-on 1.17+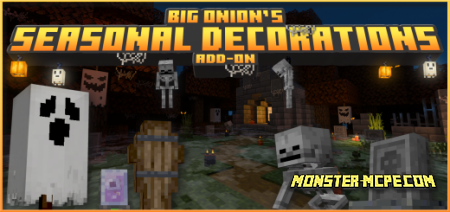 Big Onion's Seasonal Decorations
mod
is inspired by the upcoming
Halloween in Minecraft Pocket
Edition. The build adds a large variety of different types of furniture to help you celebrate the nightmarish night of Halloween. The addition includes pumpkins, lanterns, a broom and more.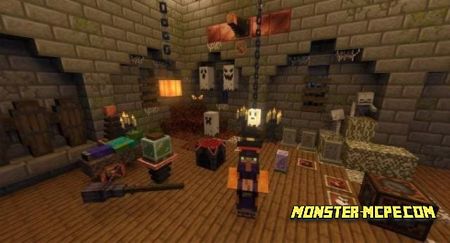 In creative mode, items can be obtained from two new barrels called Spawn All items. They contain all the supplement's items. In survival mode, items can be bought from a merchant or crafted in the workbench.
Seasonal merchants are similar to wandering merchants. They can only be found at night in the woods.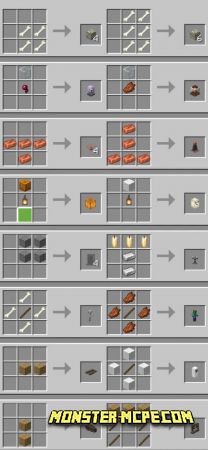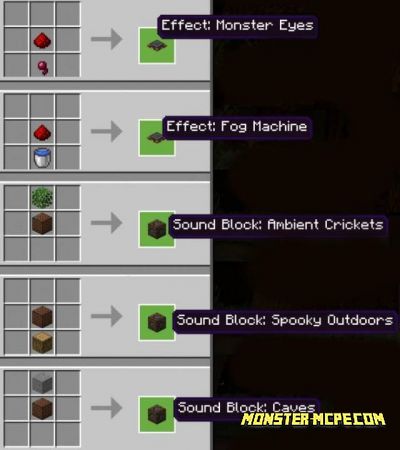 Broom
You can only buy them from seasonal merchants. They can be ridden in the same way as horses. Unlike horses, you can fly after jumping on a broom.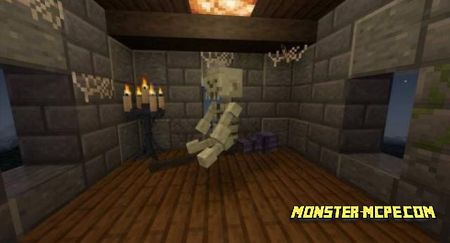 Autumn Trees
Without these decorations, it would be hard to realize that it's autumnal time.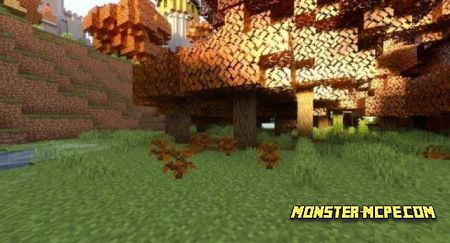 Blocks of Effects and Sounds
As the name implies, these blocks will create effects and sounds. If you interact with them, you can get effects. Each one adds even more spookiness and fear to your homes.

The world for the demonstration build
Also available in the files is a build demonstrating the features of this add-on.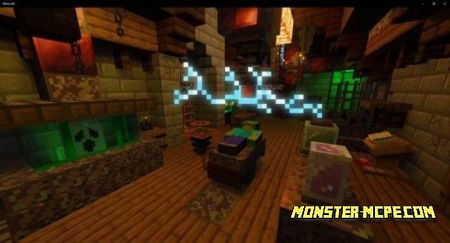 Big Onion's Seasonal Decorations Add-on 1.17+