Self Defending Smart Villagers Add-on 1.17+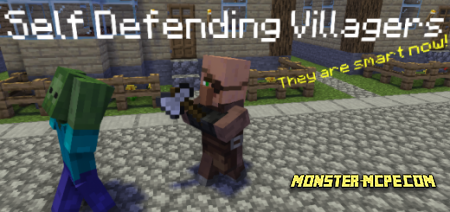 Completely by accident, the villagers in Minecraft PE have become smarter. Now they will be much more resilient and adaptable to the harsh conditions of the block universe.
The Self Defending Smart Villagers
mod
changes the behavior of villagers and adds new features. Mobs will now heal each other, trade, and even fight with enemies.
All Features
When holding an emerald, all villagers approach the player
Mobs can heal zombie villagers
Mobs attack zombies
Villagers bargain with Piglins
Some zombies are afraid of the villagers
Armor Man, Gunsmith, and Toolmaker can spawn an Iron Golem if you use an Iron Bar
Mobs can be healed with bread
The
/function info_smartvillagers
command helps to learn more about the game.
With this addition, villagers know the value of gold.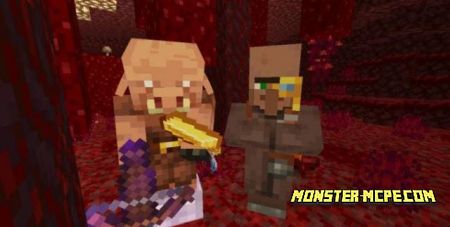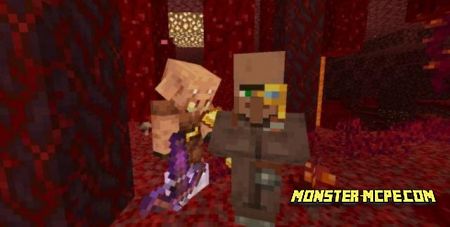 Emerald is even more enticing to nosy mobs.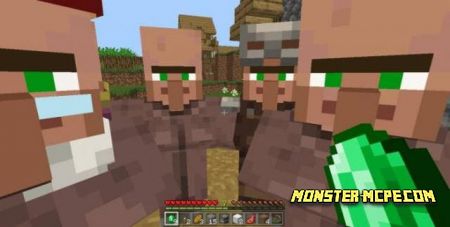 Villagers can be healed with bread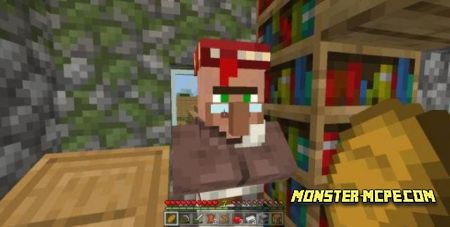 Villagers furiously attack the enemies.
Villagers do not leave the zombie inhabitants in harm's way.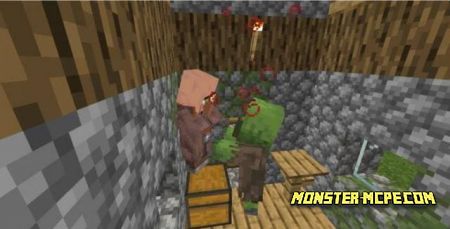 Some mobs have discovered that they can spawn iron golems on their own with just a single bar of iron.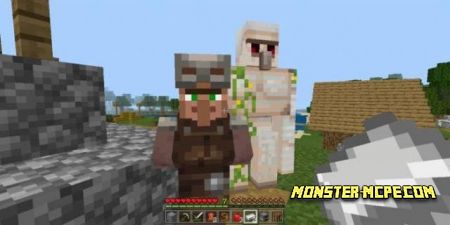 Self Defending Smart Villagers Add-on 1.17+