Snowy Taiga World Add-on 1.17/1.16+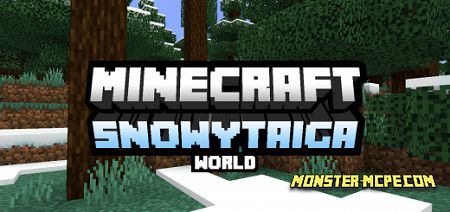 Do you like the Snow Taiga biome? Would you like your whole world to be one big snowy taiga? If yes, and you are the one who likes the snowy taiga, forests, and snow then the new
addon
is what you need. The new biome will transform the entire terrain and environment of your Minecraft world into a large snowy taiga, including the ocean. Use this addon both for survival and just for new adventures.
Thanks to the new addon, your world will constantly generate new places of the snowy taiga, starting from the spawn place and ending with the most distant locations.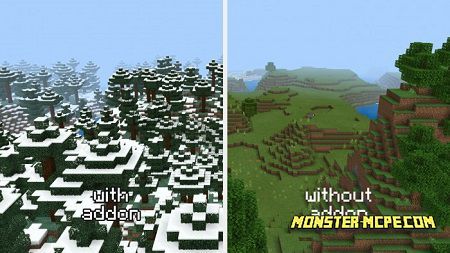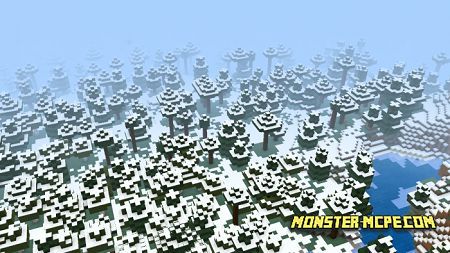 Below you can see screenshots of what your world will look like:
Location of shipwrecks: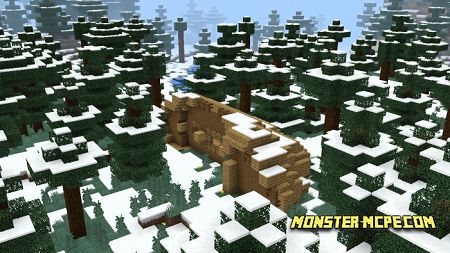 Villages of the desert: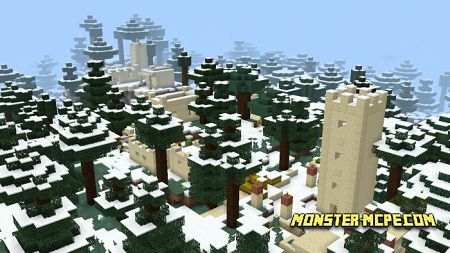 Underwater monuments: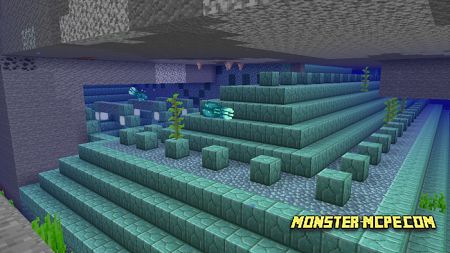 Note: Don't forget to activate the Experimental game settings!
We also recommend creating a new world in order to avoid generating such a mixed terrain: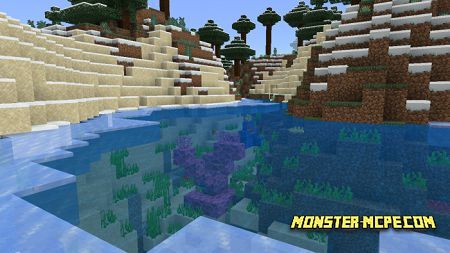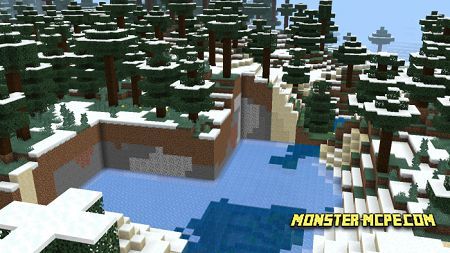 Snowy Taiga World Add-on 1.17/1.16+