Airliner Add-on 1.16+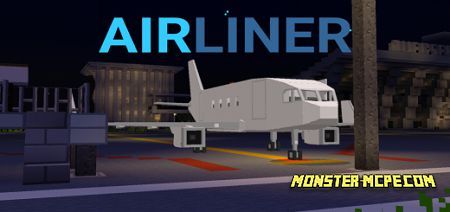 Do you like planes that can be added to the Minecraft world? Would you like to add a large passenger airliner? If yes, and you really like airliner-type planes, then this new addon is what you need! The new
addon
adds a large functional airliner that allows gamers to travel around the Minecraft world with their friends. Another feature of this addon is the special realistic liveries.
Also, in addition to custom liveries, players can create their own unique liveries for their airliner. This is a new unique addon that allows players to travel and fly in the Minecraft world with ease.
The new add-on has a large number of different features of the aircraft functionality, which you will learn about below, for example, unique sounds and animations. Let's take a look at all the features of the new large aircraft.
Features of the airliner
During takeoff, you can see a special animation that makes it more realistic, and an animation of the aircraft landing has been added. Animation of an airliner rolling down the runway to accelerate or reduce speed. Also, animations such as opening door hatch, landing gear, and turning.
The new aircraft has new sounds, such as engine sounds for various actions, such as idling, when moving on the ground, and when flying in the sky. Added engine smoke. One of the aircraft's features is the ATC radio.
In any dangerous situations or accidents, players can see a special fire alarm inside the aircraft. Up to ten seats are available inside the plane for you and your friends or just passengers on your flight (for role-playing games). Realistic liveries from real life, or as mentioned earlier, players can create their own unique liveries. Below you can see how the new airliner looks like: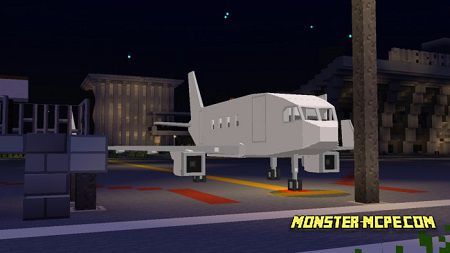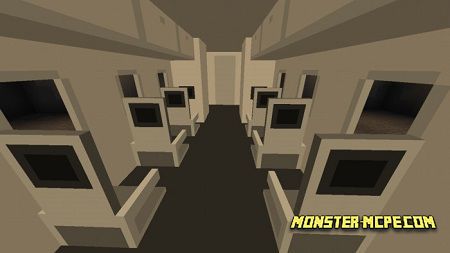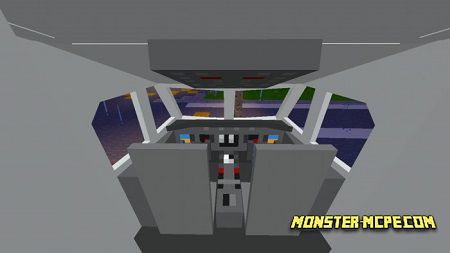 How to fly an airplane?
In order for players to use the airliner, you must first spawn it in your world. To do this, use the creative menu or use the special command / summon, followed by the text: dafa: jet_airliner.
To start flying, go close to the plane and click Flight, or click on it. Controlling the plane is very simple, in order for the player to take off upwards, you need to press the jump button or look up, in order for the plane to land or lower the altitude, you need to look down. To get out of the plane, just click to sneak up. Please note that the voice of the aircraft dispatcher is used randomly.