Ghost Add-on 1.16+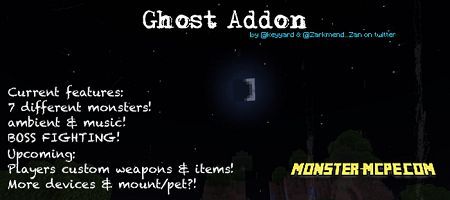 What do you know about ghosts? Do you believe that they really exist? Or maybe you just got bored in your world and you want more battles in the Minecraft world? If yes, then you will definitely like the new
add-on
, since this add-on adds six new creatures to the Minecraft world, namely ghosts. Also, in addition to ghost mobs, a new Boss will be added to the game.
Please note that all new ghostly entities have their own unique sounds that will notify the player that one of the types of ghosts is approaching him. Also, new sounds will add a more eerie and scary atmosphere to the world of Minecraft. Become a ghost hunter and fight hordes of hostile creatures. A new experience for those who like challenges and battles. Let's take a closer look at the new add-on below.
Features of ghosts
New ghosts have new features, namely, they can open doors in your houses, teleport, fade effect, float in the air, cooldown in attacks, and if wet will be damaged.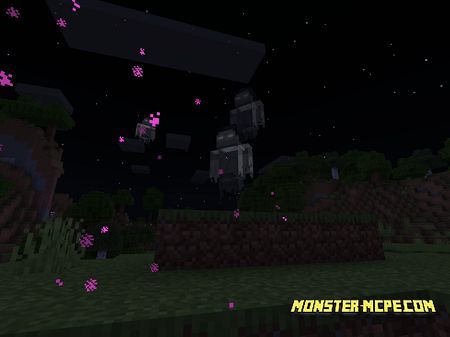 The next creatures are spirits. You can see two types of spirits in the game, one of which is flushed fishes and zombie spirits. These creatures are not hostile and neutral towards players. They spawn randomly in different places and disappear in the same way. Run fast enough.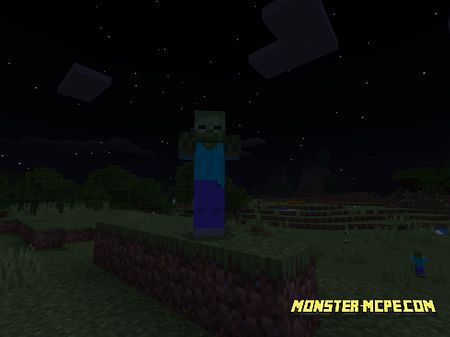 Other creatures are ghouls. They can climb walls. Can break trapdoor and door. Cannot break only from iron, warp, and crimson. With simple attacks, they inflict a wither effect.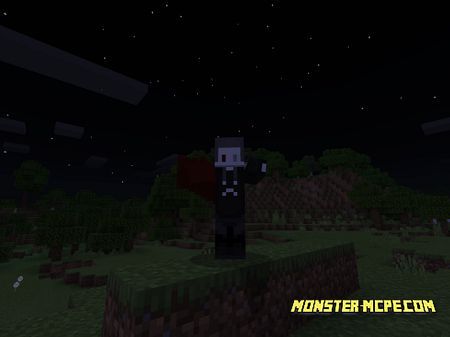 The next more dangerous creature is the Reaper. They, like ghosts, can open doors, fly and float in the air, are damaged if water hits them, give the effect of fading, and have a cooldown in attacks.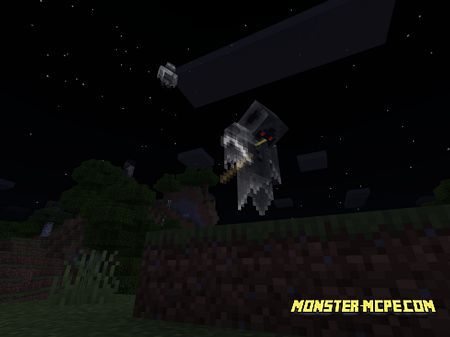 Tombstones and the new Boss Royal Ghost
In order for the players to be able to fight the boss, you need to interact with the tombstone using paper and then you will summon the boss. Please note that only one boss can be summoned in one place. They can make quick leaps towards their enemies, and they also use ghost balls to attack their targets. Ghost balls are a method of attack, namely projectiles that are used to attack the enemy. The new boss has 175 health points and, when attacking, can knock back his enemy. The boss fight will consist of several stages, or you may be more accustomed to saying, consists of waves of attacks. Players will have to go through several waves of attacks.
Features of boss attacks
The wave of attacks is the stage at which the boss summons various hostile mobs such as ghosts, ghouls, and reapers. These mobs will live for 30 seconds, except for the reaper, he will live for 80 seconds. Please note that all summoned creatures have a unique new animation and appearance. Also, when the Boss summons new creatures, they will behave completely differently than their simple versions. Summoned creatures move faster than normal and deal one damage to their target. And most importantly, all summoned creatures will only attack the target that the Boss attacks!