Small Bees Add-on 1.16+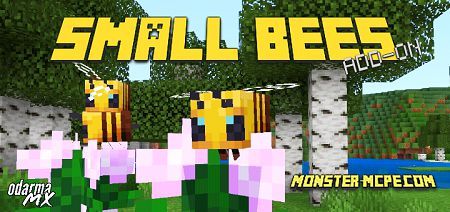 Have you ever thought that bees in the Minecraft world are not bees at all, in other words, they are too big and this is generally not normal? We present you a new
addon
for those who think that the bees in the Minecraft world are too big and want to slightly reduce their size. Please note that in addition to bees, the size of other insects in the Minecraft world will also change!
Attention:
This addon does not change or affect the behavior of bees and other insects in any way, its main task is to change, namely to reduce the size of all the insects of the
Minecraft
world by making them a little closer to realistic.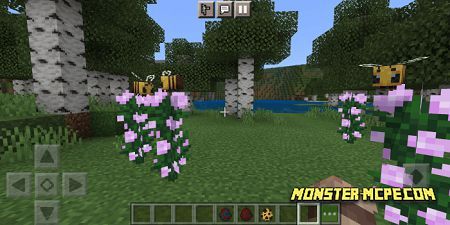 By the way, some insects will get a new cute appearance due to this, for example, the same bees.
As mentioned earlier, in addition to the bees, the size of the spiders will also be changed in the game, which will also be slightly more dangerous than usual, since due to the fact that they have become smaller, they will be more dangerous.
Please note that spiders will also not receive any behavioral changes other than size changes.