Nissan Sil80 Add-on 1.16+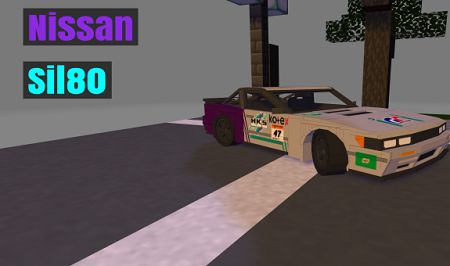 Do you like aggressive racing cars? If so and you already want to discover something new, then the new
Nissan Sil80
is exactly what you need. Perhaps you have never heard of such a
modification
of the Nissan car, and this is not surprising because many do not recognize this car as a creation of the Nissan company. This car was not produced by the Nissan company itself but was created during races and accidents by racers who unfortunately crashed the car and used parts from another car model that cost much less.
In general, many people call this car a hybrid, since it has a front end from a Nissan Silvia S13 and a body from a Nissan 180sx. As you already understood, this car has a name that consists of the two above, namely the Nissan Sil80!
The Nissan Sil80 was first produced at a Japanese tuning center in 1998. This car combines several legendary Nissan models, which cannot but attract fans of Nissan Silvia S13 and Nissan 180sx. You can find out more about this Nissan model on the Internet.
Let's now take a look at this unique car in the Minecraft world!
Since it is a racing car that was used frequently and is still used for drifting, it has only two seats and can drive at high speeds. Has free slots for storing items. Also, added animation for wheels, steering wheel, and sounds.
How to get this car in the Minecraft world?
In order for the player to be able to drive this car, it is necessary to use the spawn egg that is in the creative inventory or use the special /summon command.
The new car is available to players in five different colors, two of which also have a unique body. Below you can see all the colors of the car and the summon commands.
Color and command:
1. Dark blue, spawn command: sil80: iblue. Car screenshot below: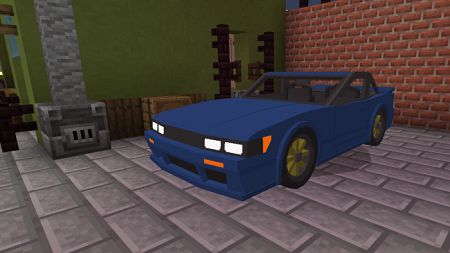 2. White, command for spawn: sil80: white. Car screenshot below: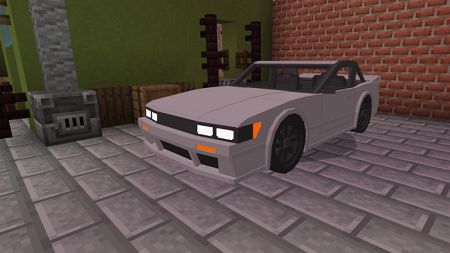 3. Gray, spawn command: sil80: gray. Car screenshot below: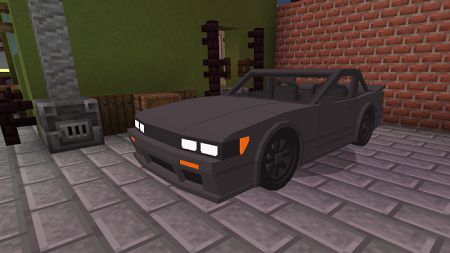 4. Red, spawn command: sil80: redmod. Car screenshot below: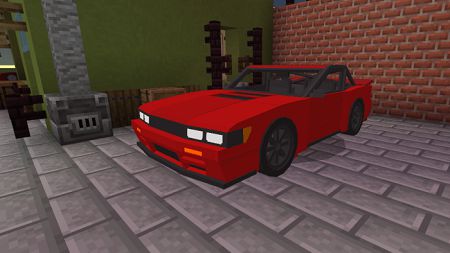 5. Special color, spawn command: sil80: kotexlivery. Car screenshot below: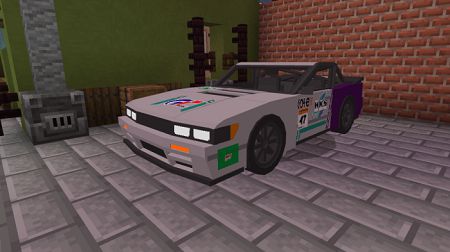 Additional screenshots of the car: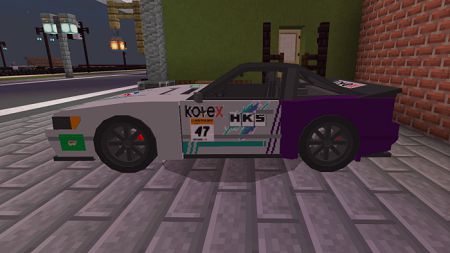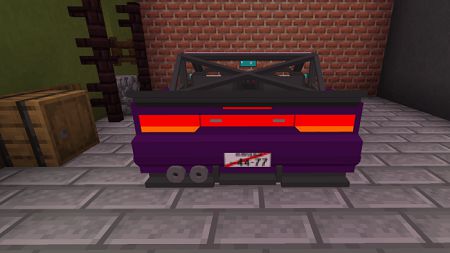 Nissan Sil80 Add-on 1.16+