Rabbits! Add-on 1.16.40/1.16+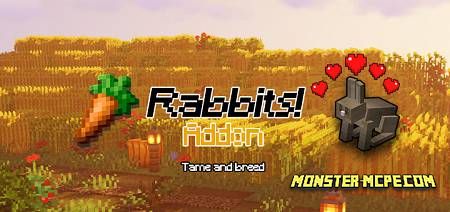 Would you like to be able to tame rabbits again? If yes, or you just love these furry animals, then the new addon will definitely be interesting to you, as the new addon adds new changes to the behavior of rabbits. The new
addon
not only improves rabbits but also allows players to tame them again.
The player needs to use a simple carrot to tame the rabbit. Interact with these cute animals using carrots. From now on, the chance of taming a rabbit is 33 percent.
After you still manage to tame him, right-click, which will allow you to make the rabbit sit down. A tamed rabbit will always follow you, and if you move far enough away from it, it will teleport to you. Your new companion will not attack other creatures even when you are in danger. We also draw your attention to the fact that, as mentioned earlier, if the player moves a long distance from the rabbit, he will not disappear, he will simply teleport to you. From now on, rabbits have increased health by five points, which is now 8 health points.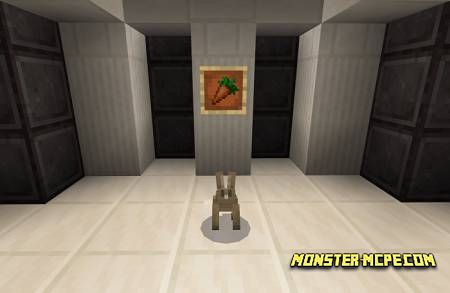 Creatures such as a cat, a wolf, and a fox will not attack rabbits. This allows players to explore villages and forests without fear of the rabbit's life.
Players can also breed rabbits by using pumpkin, wheat, beet, and melon seeds.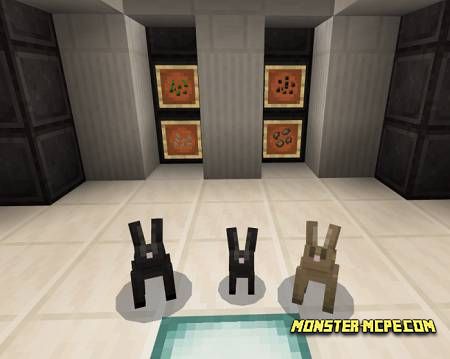 Baby rabbits will not be tamed by you, in order for them to become your companion's use carrots.
This addon does not require the use of the
Experimental game mode
!
Rabbits! Add-on 1.16.40/1.16+