50 IKEA Furniture Pieces Add-on 1.16/1.15+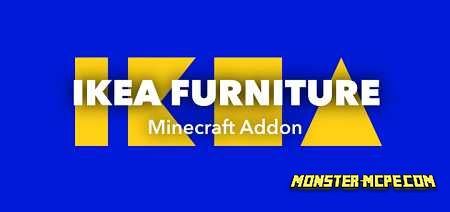 Do you like decorating houses or premises like offices in the Minecraft world? If yes, or maybe you need it for your role-playing games or maps, then the new
addon
is exactly what you need. The difference between this addon and many others is very high-quality materials and beautifully detailed furniture.
This furniture fits very well with the textures of the Minecraft world. This is not simple furniture, but furniture from IKEA! In general, 50 new pieces of furniture will be added to the Minecraft world. This is a new experience and a great new opportunity to beautifully decorate your home with new and modern furniture. In order to make all new furniture look very realistic, all furniture models were created exactly as copies of the originals.
This is an interesting addon that allows each player to improve the interior of their home by adding novelty and modernity.
Below you can see only ten of the fifty available types of furniture in the Minecraft world:
50 IKEA Furniture Pieces Add-on 1.16/1.15+